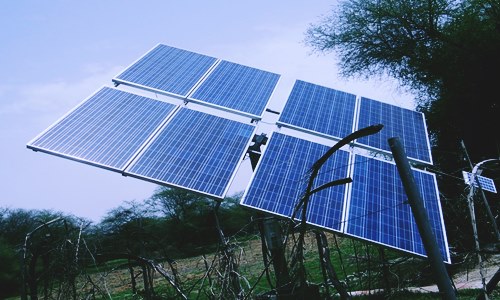 U.S. based solar solution provider GreenBrilliance has reportedly launched its new AI-powered intelligent transformer technology to optimize energy utilization of residential homes. Sources cite that the new technology is the latest addition to the company's turnkey solar solution arsenal.
The technology named Neurobotz reportedly uses predictive analytics algorithm to craft an optimal load curve to regulate incoming power flow according to the power demands of the residential complex at any given time. This supposedly reduces the amount of electricity consumed by a house.
The product provides key features like impedance-matching Transformer technology that delivers over 99.3% efficiency, dynamic power optimization, in-built automated demand response (ADR), smart metering, embedded IOT (Internet Of Things) technology, phase voltage balancing and a whole host of other capabilities that give it an edge over other conventional residential capacitor based power savers.
The ADR (Automated Demand Response) technology apparently implements machine learning for advanced load diminutions. Neurobotz also shields electrical equipment from power spikes and increases the lifespan of lights, heating, ventilation, air conditioning and other appliances.
Neurobotz comes with an online monitoring capability that can be accessed remotely to get reports on equipment efficiency. The feature can also provide predictive maintenance alerts.
GreenBrilliance USA President and CEO, Sumit Bhatnagar stated that rising utility bills have increased the frustrations of homeowners as they have no way of reducing these bills without undertaking sizable investments such as installing free energy harvesters like solar panels. The GreenBrilliance Neurobotz aims to bridge this very gap by providing thousands of dollars' worth of savings on their electricity bills.
The company is also reportedly looking to couple Neurobotz with their solar residential EPC installations to provide considerably increased offsets to electricity bills or reduce capital expenditure on solar installations.
Neurobotz reportedly comes with indoor as well as outdoor installation capabilities with over 25 years of manufacturing and product lifespan warranty. The product cost and installation charges have not been made public yet.