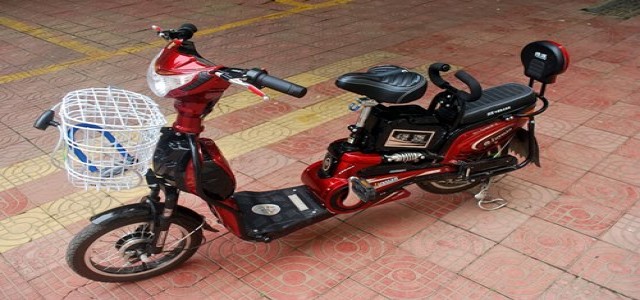 GoZero Mobility launched a fresh range of performance e-bikes. The company claims that this new range of bikes is designed in Great Britain and Made in India. The range includes 3 models namely, Skellig, Skellig Lite, and Skellig Pro.
EnerDrive 210 Wh lithium battery pack powers the GoZero Skellig along with a 250 W GoZero Drive Motor. The bike comes with multiple operation modes including a mode of 5-level Peddle-Assist, Cruise Mode, Throttle Mode, and Walk Mode. The model sports an alloy stem handle paired with 26×1.95 tires with a superior quality counter-body suspension fork.
the GoZero Skellig Lite is powered by EnerDrive 210 Wh lithium battery pack coupled with a 250 W drive motor, giving a better riding experience. It has a GoZero Drive Control 2.0 along with 3 modes of pedal-assist. Skellig Lite also comes with an alloy stem handle and 26×1.95 tires and sport V-brakes and an autonomous rigid suspension fork.
Both the aforementioned models have a maximum speed of 25 kmph and on one single full charge, it provides a range of 25 km. EnerDrive Battery packs take 2.5 hours to get completely charged.
The pro version of the series is a hybrid e-bike which is meant for both city commute as well as for off-roading. It comes with a cutting-edge EnerDrive 400 Wh lithium battery pack with a composite mild steel frame, an alloy stem handle, a 7-speed gear system coupled with an exceptional front suspension fork, and 26×2.35 inches tires. To give an efficient stopping power, the bike is fitted with disk brakes. It is reported to come with a GoZero Drive Control Version 4.0 LCD and a flashlight enabled with a guide-me-home system. This bike also comes with a top speed of 25 kmph but covers 70 km in a single charge. To get 0-95% charged, the battery of this model takes around 3 hours.
Source: https://www.financialexpress.com/auto/electric-vehicles/gozero-mobility-launches-skelling-electric-bike-series-range-top-speed-availability-more-amazon-how-to-book-order-deliveries/2123743/