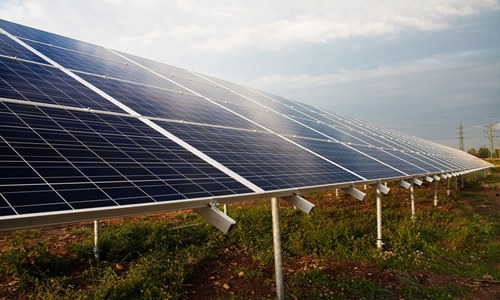 Technology giant Google has apparently introduced its first ever water-based renewable energy project in the Asian market with solar panels planned to be deployed at fishing ponds in Taiwan. If reports are to be believed, Google, a business unit of Alphabet, has become the first firm to land a purchase deal as per the 2017 Taiwan Electricity Act, under which non-utility companies are allowed to buy renewable energy.
Sources close to the deal claim that Google will mount poles with solar panels over them atop of fishing ponds, for the proposed 10-MW solar array in the Tainan City of Taiwan.
Of late, the concept of solar projects based on water bodies, known as flotovoltaics or floating photovoltaics has become immensely popular, claim market analysts. Shade is a key benefit of using floating photovoltaics, they continue, as due to blocking of sunlight by the solar panels the rate of evaporation from reservoirs is reduced. In case of the Taiwanese project, the proposed project design could enhance fishing yields as raised panels offer optimal room for fish survival while also providing shade, cite trusted sources.
Apparently, floating solar projects offer a host of logistical advantages, as they can be situated close to an existing facility at hydropower plants, as well as close to demand locations.
As per a report by the World Bank, floating solar is way behind land-based power projects but its growth rate is rapidly accelerating. Moreover, a conservative estimate by the World Bank depicts the potential for 400 Gigawatts of floating solar worldwide.
For the uninitiated, China owns the worlds biggest floating solar farm located on a lake that was previously a coal mine, one among the several flooded mining sites that was revamped into a solar project site. The solar project reportedly contains 166,000 solar panels with a production capacity of 40 MW and can illuminate approximately 15,000 homes.