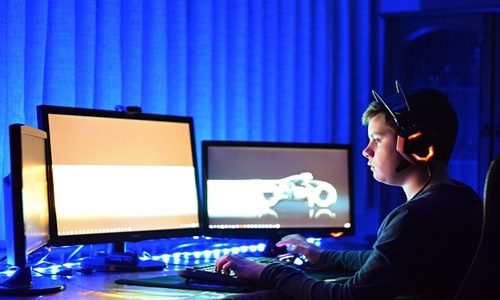 The cloud computing arm of Google, Google Cloud, has partnered with Indian gaming startup SuperGaming, to offer the latter's proprietary gaming engine SuperPlatform to developers across the world.
This is the latest move by the American search engine giant in efforts to expand further into the gaming sector.
Under the partnership, SuperPlatform will be made available to developers globally to help them in managing player data, their progression, matchmaking, live ops, merchandising, analytics, and server scaling.
The tools have been designed to assist firms in maintaining, optimizing, and scaling their games.
SuperGaming utilizes its gaming engine in its own titles and the official PAC-MAN game for smartphones. The startup saw millions of downloads of its mobile titles, which include Tower Conquest, Silly Royale, and MaskGun.
Superplatform was initially created by the startup for powering its own games but began licensing the service to other developers in 2019.
However, this is not the first time the two have worked with each other.
SuperGaming initially relied on AWS for cloud services, but shifted to Google Cloud due to certain advantages, such as a substantial amount of savings, according to Roby John, Co-Founder and CEO of SuperGaming.
He added that the firm looked forward to the partnership, which would accelerate plans to make its platform accessible through Google Cloud as an independent software vendor for developers.
John added that developers would have the choice to use its service on AWS and Azure as well, but the startup's preference would be Google Cloud.
SuperGaming previously worked with Google Cloud's engineers to leverage the cloud platform for its upcoming title Indus. Recently, the startup launched a free-to-earn Web3 game, TowerConquest: Metaverse Edition, which runs on Google Cloud.
AWS and Azure also offer game developers native liveOps solutions with which games can be run as a service and get real-time telemetrics. However, Google Cloud uses SuperGaming's knowledge and expertise, along with its platform, to differentiate itself from its competitors.
Bikram Singh Bedi, MD at Google Cloud India, commented that the partnership would allow the firm to influence developers as well as players.
Source credit: https://techcrunch.com/2022/11/23/google-cloud-supergaming-partnership/