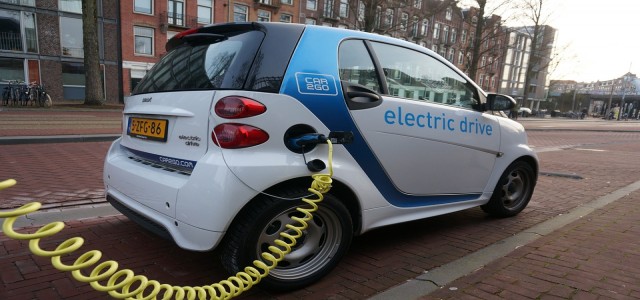 General Motors Co (GM) is reportedly partnering with EVgo, an EV (electric vehicle) charging operator, to build a fast-charging infrastructure across the United States. The charging infrastructure development has been planned by the company in tandem with its focus on surging the production of battery-powered models.
In order to reach this target, the two companies will invest in 2,750 EV fast chargers in cities & suburbs across the nation. The limited network of chargers has reportedly reduced the potential buyers. On the other hand, charging and utility companies have been reluctant to expand the charging infrastructure due to the unavailability of more plug-in vehicles on the road.
As per the statement made by the chief executive officer of General Motors, Mary Barra, the company is aware of the rising need for charging infrastructure for EV drivers, which gives access to reliable and convenient public fast charging. The recent deal will significantly boost the network ahead of the increased demand in the market.
The American vehicle manufacturer is currently set to launch 3 new EVs in the next 2 years, starting with its Cadillac Lyriq crossover SUV that will be revealed to the public in the next week. Additionally, the company is planning to unveil and start the production of its Chevrolet Bolt EUV and a GMC Hummer pickup in 2021. Chevrolet Bolt EUV is a large version of its Bolt compact.
Moreover, the company is expected to invest $20 million in the development of autonomous and electric vehicles within the next 5 years. It is also targeting to sell at least 20 electric vehicles by 2023 across the globe.
The fast chargers of EVgo Services will be reportedly capable of charging the EV battery in nearly 30 minutes. As per Department of Energy statistics, the United States has 31,446 EV charging stations and over 96,000 connections, as compared to nearly 122,000 gasoline stations in the region.
According to a reliable report, the United States is predicted to have around 66,000 fast-charging stations by 2025.
Source credit:
https://www.thehindubusinessline.com/companies/gm-moves-to-build-nationwide-electric-vehicle-charging-network/article32257355.ece