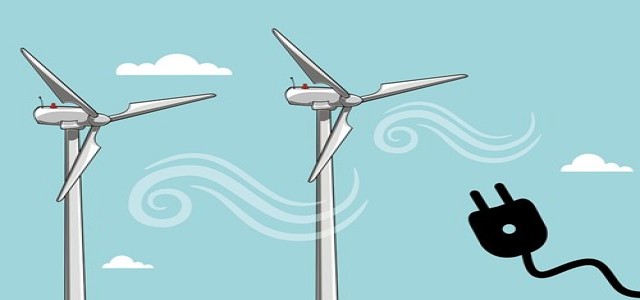 RWE, the second-largest electricity producer in Germany, completed a $2.4 billion share issue to support its growth into renewable energy. It also includes a $480 million purchase of Nordex's project development pipeline.
In a statement issued after closing of the Frankfurt market, RWE stated that along with increasing the share capital by 10%, this move has placed the company with institutional investors through an accelerated book-building process.
With 32.55 euros each, 61,474,549 new common bearer shares were placed, giving a discount of 4.9% on Tuesday's closing price.
Rolf Martin Schmitz, Chief Executive at RWE was pleased about the support given by investors to help the firm expand in renewable energy. With extra financial flexibility, RWE can enhance its project pipeline and stimulate its growth in wind and solar power, he stated.
A part of the profit will be invested in purchasing 2.7 GW of European wind and solar projects. These projects will be bought from Nordex, a turbine maker.
Germany's biggest utility, RWE aims to invest 5 billion euros by the end of 2022 and increase its renewables portfolio to over 13 GW.
After taking over the wind and solar activities of Innogy and German peer E.ON, the former subsidiary, Nordex transaction is the first major deal made by RWE.
Nordex develops its projects for sale to customers. It selected RWE as an exclusive bidder to acquire a project development platform with 1.9 GW of the scheme.
CEO of RWE Renewables, Anja-Isabel Dotzenrath stated that the deal supports the growth of RWE in France in the area of offshore and onshore wind along with large solar plants and battery storage.
Rheinisch-Westfälisches Elektrizitätswerk (RWE) is an Essen, North Rhine-Westphalia based German electric utilities firm. Through its various businesses, RWE supplies electricity to over 20 million customers and gas to over 10 million customers, especially in Europe.
Source:
https://financialpost.com/pmn/business-pmn/germanys-rwe-rakes-in-2-4-billion-to-fund-renewable-energy-expansion-2
https://renewablesnow.com/news/nordex-picks-rwe-as-buyer-of-27-gw-wind-solar-project-pipeline-708596/
https://en.wikipedia.org/wiki/RWE