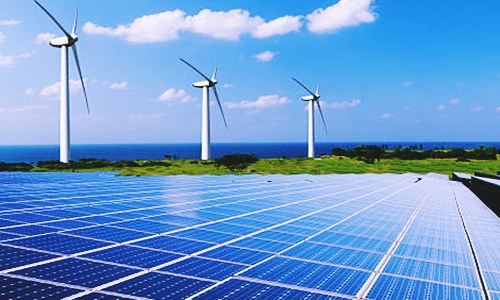 General Motors (GM) would soon be powering its manufacturing plants, where full-size SUVs and pickups are built, using wind energy. The company, which aims to power all of its global facilities using 100 percent renewable energy by the year 2050, claims it will achieve 20 percent of that target by the end of the year.
Global manager of renewable energy for GM, Rob Threlkeld, stated that the company wants to be known as a green company and is also looking to gain price stability. This would prevent unnecessary price hikes as well as reduce the environment footprint of the vehicle people drive, he added.
Apparently, the vehicle manufacturer, which was ranked 76 among the 100 largest users of green power by the U.S. Environmental Protection Agency, has teamed up with the unregulated entity of Consumers Energy, CMS Enterprises, to fulfil the power requirement from the entity's wind farms.
Threlkeld mentioned that the operation of a typical assembly plant needs about 120 to 220 million kilowatt hours of energy every year. According to him, GM's decade-long efforts to source renewable energy have saved millions of dollars for the company.
Citing reliable sources, the company has targeted various wind farms, such as Northwest Ohio Wind Farm, Cactus Flats Wind Farm in Texas, and HillTopper Wind Farm in Illinois, that will supply power up to 100 megawatts, 148 megawatts and 100 megawatts respectively for GM's nearby manufacturing operations.
Apparently, the Cactus Flats Wind Farm along with the Los Mirasoles Wind Farm would meet 100% power demand of 16 facilities and offices, and over 10,000 employees at GM and its subsidiaries around Texas and the southeast.
GM's manufacturing plants consume the most amount of energy, Threlkeld added. The paint shops also uses huge amount of energy, with a traditional paint shop using an average of 60 to 70 percent of the total power consumption of a plant.