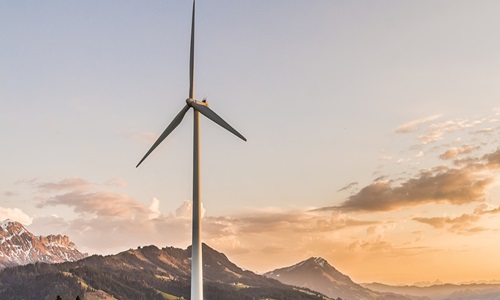 This would be the first commercial order for the Cypress platform of GE, its largest onshore wind turbine in the field
GE Renewable Energy has recently announced that the company has been chosen by Prowind GmbH for providing the Elfershausen project in Germany with three Cypress units. Apparently, this is the first order for the Cypress platform from GE, which is the company's largest onshore wind turbine available in the field.
Reportedly, Prowind would be operating all the three Cypress wind turbines at 4.8MW, with hub heights of up to 161 and 150 meter and a rotor diameter of 158 meter. The split blades would be manufactured by Spain-based LM Wind Power, and the blade tips would be installed on site.
Sources familiar with the matter cited that the project is slated to complete by the end of 2019. The two-piece blade design is especially suited for easy maneuvering across the Bavaria forest and reducing transportation costs, sources commented.
Peter Wells, SSA at GE Renewable Energy and CEO of Onshore Wind division for Europe, mentioned that this is a milestone for the company's Cypress platform built on a shared commitment with Prowind towards trust, partnership, quality performance and innovation.
Wells confirmed that this is the first commercial order for Cypress, with a number of commitments in queue to follow and an evolution of future technology as well as leadership to look forward to. He said that wind energy keeps on competing and winning.
Founder, CEO and Owner of Prowind, Johannes Busmann, said in a statement that the Cypress platform is a nice fit for Elfershausen project's unique characteristics, owing to its flexibility offered in the transportation as well as in the installation of its blades and components.
Busmann added that Prowind is the first one to install a Cypress with GE and is confident regarding where this technology could take the company on its path to lowering the Levelized Cost of Electricity (LCOE) together.