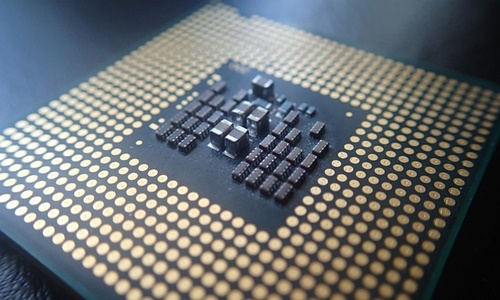 Taiwan's Foxconn has reportedly disclosed it plans of applying for incentives that India is providing as part of its semiconductor manufacturing policy. Apparently, the company made this move a day after separating with Vedanta on a USD 19.5 billion chip manufacturing joint venture (JV).
According to the company officials, Foxconn is committed to India as it witnesses the country successfully furnishing a strong semiconductor manufacturing ecosystem.
It has also been reported that Foxconn is working on submitting an application.
However, Foxconn, on Monday, pulled out from its semiconductor JV with leading Indian metals-to-oil frontrunner Vedanta, in a setback to PM Narendra Modi's chipmaking schemes for India.
Since disclosing the deal in February 2022, Foxconn claimed that it had worked with Vedanta on its plans to establish a semiconductor plant in the country to support a wider ecosystem for manufacturers.
Foxconn claimed that there was recognition that the project was not moving faster enough from both sides with no challenging gaps that the company was not able to smoothly overcome.
However, the company revealed in a statement that this was not negative.
As per sources, the listed shares of Foxconn in Taipei closed up 0.5%, underscoring the broader market that ended up 1.5%.
Furthermore, the shares of Vedanta Ltd fell 2.6% in Mumbai, prior to paring some losses.
In its pursuit of expansion and diversification into the EV market, Foxconn, which is a major supplier to Apple, is striving to penetrate into the chip manufacturing sector.
Apparently, Foxconn is actively talking to several local as well as international partners for building up semiconductor production in India with the help of mature chip manufacturing technology for products, that include EVs.
Source Credits: https://www.moneycontrol.com/news/business/foxconn-to-apply-for-india-chipmaking-incentives-after-19-5-billion-jv-pullout-10937841.html