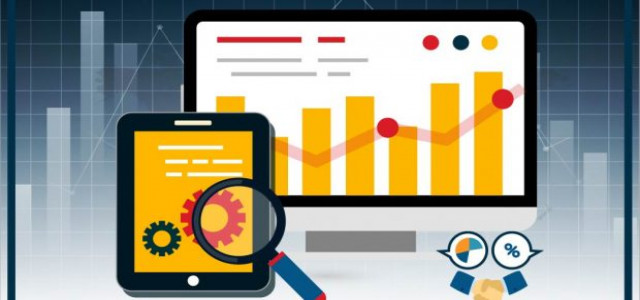 Fermentation defoamers Market is forecast to exceed USD 2 billion; according to a new research report.
Fermentation defoamers are extensively utilized in the preparations of food & beverages products in order to minimize the quantity of foam produced during the process of fermentation. These products are used during the production process of dairy products, alcoholic beverages, soy sauce, bread, tofu, coffee, etc. Rising food & beverages consumption in the emerging countries of Asia is expected to propel the fermentation defoamers industry growth in the upcoming years. Major countries including China, Japan and India are driving the demand for food & beverages products in this region. The key driving factor such as growing population, rising urbanization, rising number of major food & beverages companies, etc. are boosting food & beverage product's demand in these countries. Increasing production of dairy products in China and India will also enhance the fermentation defoamer industry demand by 2025.
Get sample copy of this research report @ https://www.decresearch.com/request-sample/detail/3735
Another key growth enabling factor is growing pharmaceutical industry across the world. Fermentation defoamers are extensively used during the production stages of pharmaceutical products including vaccines, antibiotics, steroids, etc. Industrial fermenters are also used to manufacture vaccines for the diseases including anthrax, cholera, whooping cough, etc. Increasing chronic disease and bacterial infection among patients will drive fermentation defoamers market demand by 2025.
According to product, the market has been classified into oil-based, silicone-based and other fermentation defoamers. Other products include alkyl polyacrylates, water-based, etc. Silicone-based products consists of dispersion of hydrophobic silica into silicone oil. These products are expected to register a CAGR of approximately 4% in the upcoming years.
On the basis of end-user industry, the market is segregated into food products, dairy, chemical, alcoholic beverages, pharmaceutical and others. The other end-user industry segment consists of agrochemical, animal feed, biofuel, etc. Chemical industry use fermentation defoamers during preparation of industrial enzymes, polymers, organic acids, etc. The segment will hold around 10% share of product market in the upcoming years. Alcoholic beverages end-user is also expected to grow significantly due to rising consumption of wine, beer, and other distilled spirits in emerging economies.
Request For TOC of Report @ https://www.decresearch.com/toc/detail/fermentation-defoamers-market
Asia Pacific is a leading region which held major share in fermentation defoamer market in 2018 and will grow significantly in the upcoming years. Increasing food & beverage consumption in major countries of the region will enhance the product usage in the upcoming years. Europe will also grow significantly in the coming years owing to growth of pharmaceutical industry in major countries. Increasing consumption of alcoholic beverages will also increase the product usage in Europe.
Fermentation defoamers industry share is extremely competitive, with numerous players. The main players include Momentive Performance Materials, INC, Dow Corning, SIXIN NORTH AMERICA, PennWhite, Wacker Chemie, Accepta, Shin-Etsu Chemical, Hydrite Chemical Co., Blackburn Chemicals, ADDAPT Chemicals, Elkem ASA and Struktol.