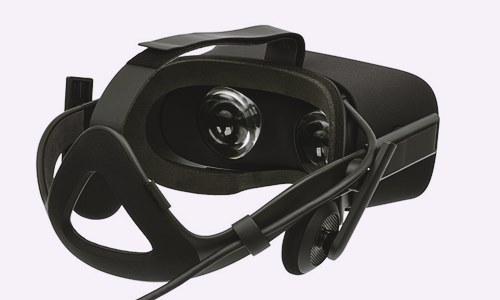 Facebook-owned Oculus has recently announced its all-new next-gen VR headset, The Oculus Quest, a wireless headset that surpasses limitations of its predecessor and is arguably the company's most balanced consumer device.
As per sources familiar with the knowledge of the matter, the Oculus Quest, at a USD 399 price tag, features a six-degree room-scale tracking system and will be shipped with a pair of highly responsive touch controllers. In addition, being completely wireless the Quest won't require a powerful PC to operate.
Reports suggest that the headset's room-scale tracking feature would be independent of external sensors and would be added with a new technology called the Oculus Insight, which effectively utilizes four in-built ultra-wide-angle sensors, supported by computer vision algorithms that track user position in real-time.
Unlike Oculus Rift's 1080 x 1200-pixel screen and the rival HTC Vive's1080 x 1200 pixels, the Oculus Quest features a display resolution of 1600 x 1440 per eye. Moreover, the Quest headset features built-in speakers similar to the Oculus Go.
Commenting on the Quest's power performance, Hugo Bara, Head of Oculus VR said that the headset is specifically designed for gaming and is powered by a high-performance mobile onboard processor. Equipped with high-end graphic games like Robo Recall, the Quest seems poised to feature enough power for the standalone headset to be a viable virtual reality gaming platform, opine experts.
As per Bloomberg, Facebook Executive, Andrew Bosworth claimed that the Oculus Quest is the last piece of the company's first generation of virtual reality headsets, as they are focused on making devices that are much easier to use, more comfortable and smoother in performance and offer a more natural virtual reality experience.
The 64GB Oculus Quest package would initially be launched with more than 50 games including graphically-intense Rift titles like Robo Recall, Moss and The Climb.