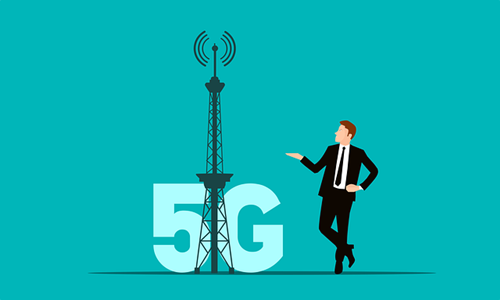 Etisalat UAE's new brand identity and multinational telecommunications services provider, etisalat by e&, has recently announced the successful first trial of its 6GHz spectrum. This is a historic moment for the firm as it takes a significant step towards the future of 5G, offering a spectrum of opportunities for next-generation technologies and future economies.
This trial, which was conducted with Huawei Technologies, was crucial for technological evolution since the full speed and capabilities of 5G rely on the mid-band spectrum, which ensures performance over the long run and can be expanded if needed.
6GHz is vital to the future of global connectivity, considering the burgeoning use of mobile technologies, availability of complex and powerful devices, and diversity of services for enterprises and consumers.
With bandwidth-hungry applications, the number of connected devices has also increased per person, which indicates the requirement for more bandwidths to restrict service degradation and deliver a better experience.
Commenting on the move, Khalid Murshed, CTIO (chief technology and information officer) of Etisalat UAE, cited that 5G empowers the industry to strengthen national digital transformation goals by offering low latency, high capacity, reliable and wide-area connectivity to customers and industries.
He further stated that the metaverse is offering new opportunities along with AI-powered hyper-personalized experiences. Telcos would be the entry point to the metaverse given the connectivity and customer requirement for increased access to the digital world.
The future will be powered by analytics and AI, with metaverse playing a critical role. This technological innovation will likely bring challenges but ultimately offer huge prospects to this diverse industry.
Murshed added that this trial of 6GHz was inspired by future requirements as this will offer substantial growth in the competitive and ever-changing market landscape.
The firm also focuses on curating digital experiences through the development of new AI and digital capabilities to maximize engagement.
Source Credit - https://www.zawya.com/en/business/technology-and-telecom/etisalat-by-e-and-conducts-first-6ghz-test-in-mena-region-k3o5xjkb