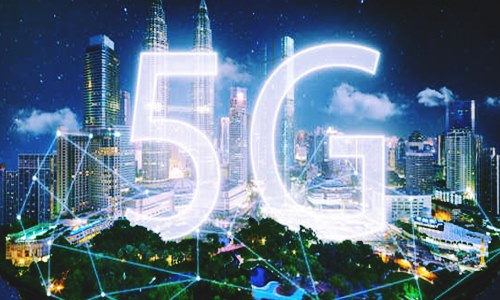 Following its 5G deal with BSNL, Swedish telecom gear maker Ericsson has commenced exporting 5G telecom equipment from its facility in Pune, Maharashtra, to the other markets in the Southeast Asia. Reportedly, the announcement was made at the 2018 event of India Mobile Congress and move was marked to be in accordance with the Modi-government initiated "Make in India" program.
According to the sources familiar with the matter, the initial shipment order encompassed microwave equipment for all the 2G, 3G, & 4G technologies and Ericsson's 5G-ready radio base station delivered to the markets in Southeast Asia including Singapore, Indonesia, and Thailand.
Reports revealed that the Swedish manufacture is further looking for more Southeast Asian markets to its portfolio to which the company plans to export products from its facility in India.
Nunzio Mirtillo, Ericsson Head for Market Area South East Asia, India, and Oceania was quoted saying that Ericsson has been in India for more than 100 years and it was the first company to start manufacturing telecom gears in the country in 1994. He further added that its state-of-the-art facility will continue to cater to the demands from the domestic market even as the company will be exporting to other Southeast Asian markets.
For those uninitiated, with an initial investment of USD 20 million, Ericsson in 2016 had set up a manufacturing plant in Chakan, Pune. This facility has been so far catering to the domestic market and will now be ramping up its manufacturing capacity as the export volumes pick up demand.
As reported by TOI Business, many companies demonstrated various use cases of 5G technology on the Day 1 of the India Mobile Congress event. Telecom companies and their expanding network are expected to play a key role for the Make in India program. A government statement revealed that more than three lakh jobs are likely to be created.
In other news, Ericsson has also collaborated with Bharti Airtel to show the power pf 5G technology by demonstrating BVLOS (Beyond Visual Line of Sight) drone operations.