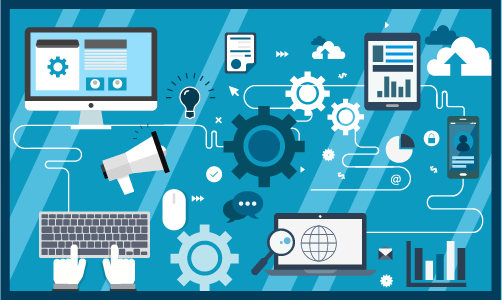 The erdosteine market is expected to witness substantial growth by 2027 owing to the rising incidences of chronic illnesses and rising focus on clinical development in the field.
Erdosteine is a commonly used mucoactive agent for treating several respiratory diseases. It is specifically used where the overlap of bacterial infection is more recurrent. The drug has also been approved for acute and chronic pulmonary diseases treatment.]
Get sample copy of this research report @ https://www.decresearch.com/request-sample/detail/3371
It is a part of the thiol-based family of drugs, which possesses potentially significant anti-inflammatory and antioxidant properties. This class of drugs also demonstrates antibacterial activity against various medically prominent bacterial species.
Moreover, research has shown that erdosteine can prevent or reduce lung tissue damage resulting from oxidative stress.
The RESTORE study investigated the effects of a thiol-based drug in chronic obstructive pulmonary disease (COPD) frequent exacerbators. The study found that erdosteine could significantly lower the risk of acute exacerbations of COPD (AECOPDs). It also demonstrated that the drug shortened their course and reduced the need for hospitalization due to COPD.
The study concluded that integrating erdosteine into the usual COPD maintenance therapy reduced the frequency of mild exacerbations and shortened the duration of all exacerbations in patients diagnosed with moderate COPD and a medical history of exacerbations.
After the COVID-19 outbreak, the pharmaceutical industry collectively focused their efforts on identifying treatment methods and finding a cure for the infection.
In October 2020, leading pharmaceutical firm Recipharm announced that it had successfully concluded the research study exploring the use of erdosteine as an add-on when treating COVID-19 infected patients. The company stated that its proprietary molecule had tested positive as part of the COVID-19 treatment.
The clinical study saw the participation of 20 patients infected by the coronavirus experiencing severe respiratory failure. These patients were hospitalized in one of the largest COVID-19 centers in Milan, Lombardy. Lombardy was one of the worst hit regions in Italy during the pandemic.
Recipharm's study was the first to examine health-related quality of life parameters (HRQoL) details in patients affected by the COVID-19 infection.
The research conducted by the company found that patients who were administered erdosteine after they were discharged from the hospital exhibited significant improvement in dyspnea and HRQoL.
For comprehensive assessment, the erdosteine market has been segmented based on application, end-use, and region.
In terms of application, the market has further been segmented into bronchitis, COPD, nasopharyngitis, and others.
In 2020, the others application segment accounted for a share of over 8% in the erdosteine market. Other applications include dry cough, idiopathic pulmonary fibrosis (IPF), and asthma.
Request For TOC of Report @ https://www.decresearch.com/toc/detail/erdosteine-market
In the regional landscape, the Middle East & Africa erdosteine market is expected to witness significant growth in the coming years to garner over 4% gains by 2027 owing to the surging incidents of chronic illnesses across the region.
Browse More Reports:
https://www.innovations-i.com/release/335164.html
https://www.innovations-i.com/release/335164.html
https://www.innovations-i.com/release/335160.html
https://www.innovations-i.com/release/335152.html
https://www.innovations-i.com/release/335152.html
https://www.innovations-i.com/release/335136.html