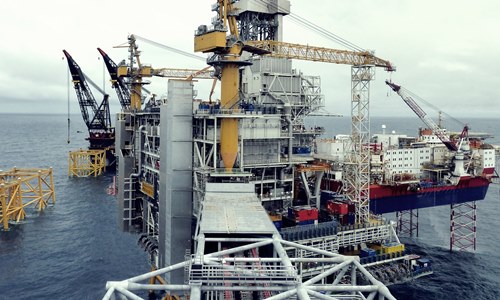 FutureOn, a leading provider of digital oilfield software and data visualization solutions has reportedly collaborated with Norway's leading energy company, Equinor. The collaboration, as per trusted sources, is aimed at developing a new multi-license contract for its cloud-based offshore data visualization software, FieldAP (Field Activity Planner).
Credible reports claim that the partnership will have both the companies pilot FieldAP in order to digitalize and integrate data from Equinor's existing North Sea brownfields, a move that would eventually enable real time engineering and cost analysis of tie-back opportunities.
Reliable sources claim that in the early phase, the collaboration will be focused on using FieldAP for increasing efficiency in terms of development and selection, as it aims to further reduce cost and precisely select the concepts that provide the best value supported by digital tools.
As per sources familiar with the matter, FutureOn's easy to use 2D or 3D data visualization platform in conjunction with Equinor's backend systems is reported to offer a compelling user experience as well as an enhanced decision-making feature.
FieldAP for the record, is the first global collaborative tool that allows oil and gas operators to visually design and digitally merge large volumes of offshore oilfield data in a centralized cloud platform.
In addition, the tool also allows next-gen project planning to collaborate more productively, rapid visualization of offshore engineering workflows, and provide greater insights into working smarter with improved results.
As per FutureOn's Chief Technology Officer, Olav Sylthe, digitalization plays a key role in the oil and gas industry and the company's new collaboration with Equinor demonstrates FutureOn's software ability that would effectively offer improvement in security, safety, productivity, sustainability and cost efficiency through data integration, digitalization and visualization.
Incidentally, FutureOn is looking forward in being a part of the new digital journey ahead in partnership with Equinor, Sylthe added.