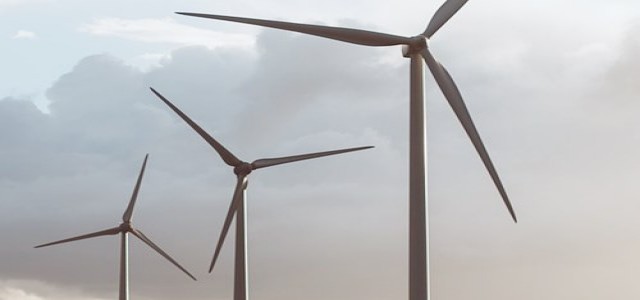 Mitsubishi Corp-owned renewables firm Eneco and oil & gas firm Royal Dutch Shell have reportedly committed to providing offshore windfarm-based electricity to Amazon.com Inc.'s facilities in Europe.
Amazon, a prominent leader in the retail domain, has been facing immense scrutiny from environmental activists owing to its large carbon footprint, and has thus pledged to become carbon neutral by 2040. Stating 2024, the company is set to off-take nearly 380 MW capacity from the Hollandske Kust Noord offshore windfarm, which is being constructed as a collaborative effort between Eneco and Shell.
For the record, Amazon has a large data center and transport footprint, and handles over 10 billion deliveries annually. It has faced intense protests and pressure from environmental activists and employees alike to take a more serious stance regarding climate change.
Under the terms of the deal, Shell is set to deliver 250 MW, while Eneco will offer 130 MW, claim sources with knowledge of the matter.
Located off the Dutch coast, the Hollandse Kust Noord windfarm is expected to have a total capacity of 759 MW. It is set to commence operations in 2023, and will be able to generate almost 3.3 TWh a year, according to sources from Eneco.
Eneco was purchased by Mitsubishi and Japanese utility firm Chubu Electric Power Co Inc in 2020, in a deal that valued the Dutch energy company at nearly $4.9 billion (4.1 billion euros).
Global oil and gas giants like Shell, as well as other Japanese trading houses are intensifying their focus on clean energy, amid a burgeoning global shift away from fossil fuels and coal.
In July 2020, a consortium formed between Royal Dutch Shell and Eneco won a zero-subsidy tender, for the construction of a 750 MW windfarm, located in the North Sea.
Eneco is aiming at commencing operations at the new windfarm by 2023, and reserving 130 MW of the total power for Amazon. Mitsubishi and Amazon declined to respond to requests for comments on the deal.
Source Credit: https://www.reuters.com/article/us-mitsubishi-amazon-com-energy/mitsubishi-unit-eneco-to-supply-wind-power-to-amazon-in-europe-nikkei-idUSKBN2A808N