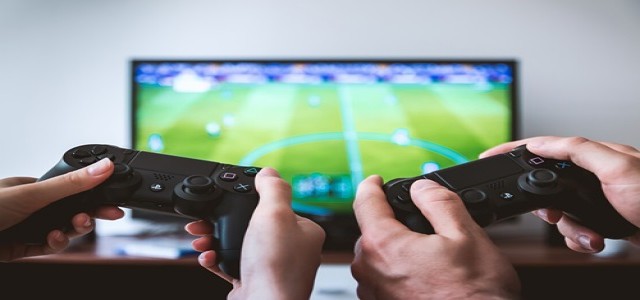 Electronic Arts Inc. has reportedly announced the launch of EA SPORTSTM FIFA 22, which features next-generation HyperMotion technology. This brings the most true-to-life footballing experience across next-gen gaming consoles and Stadia. The video game will be available worldwide across PlayStation 5, PlayStation 4, Xbox Series X|S, PC via Steam and OriginTM, Xbox One, and Stadia on October 1.
FIFA 22, powered by HyperMotion, combines proprietary machine learning and Advanced 11v11 Match Capture, to offer the most fluid, responsive, and realistic gameplay experience, thereby capturing the passion, physicality, and raw emotions pertinent to football.
HyperMotion technology allows the inculcation of the intensity of 22 professional football players using motion capture. In addition, EA's in-house machine learning algorithm learns from around 8.7 million advanced match capture frames, creating real-time animations to generate natural football movement across various pitch interactions like a cross, pass, or a shot, with HyperMotion changing the on and off-ball movement of players.
The General Manager of EA SPORTS FIFA, Nick Wlodyka, supposedly commented that FIFA 22 offers fans unprecedented and realistic way to connect with the sport. He further added that while the gaming experience is subjective to each player, the on-pitch gameplay is a unifying factor, which is the reason EA is delighted to offer innovations in this facet of the game. With the help of HyperMotion, the experience is elevated further on Stadia and next-gen gaming consoles, thereby changing the feel of the game.
FIFA 22 provides innovative features across other gaming modes like Career Mode, Pro Clubs, FIFA Ultimate TeamTM, and VOLTA FOOTBALL. With a complete rebuild of the goalkeeper system, gamers can expect more distinct and consistent personalities between the posts.
Furthermore, the reimagination of VOLTA gameplay, Career Mode's Create a Club experience, and introducing FIFA Ultimate Team Heroes will encapsulate the glory and stories of fan favorites and cult players.
Kylian Mbappé, the international football icon and forward for Paris Saint-Germain, is on the cover of FIFA 22 for the second year in a row.
Source credits:
https://www.businesswire.com/news/home/20210711005018/en/EA-SPORTS-Introduces-FIFA-22-With-Next-Gen-HyperMotion-Technology-Bringing-Football%E2%80%99s-Most-Realistic-and-Immersive-Gameplay-Experience-to-Life