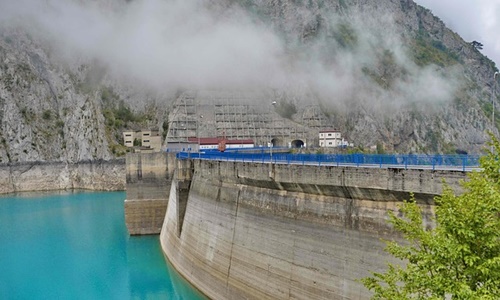 Duke Energy Indiana has reportedly upgraded three hydroelectric turbines, and generators at its Markland Hydroelectric Station located near Florence, Indiana. These upgrades have increased the facility's renewable, clean energy output by almost 10% and bolstered its ability to offer customers reliable services over the next four decades.
Stan Pinegar, President of Duke Energy Indiana revealed that carbon-free, low-cost power produced at the Markland station is a crucial part of the company's diverse portfolio of generation sources.
Pinegar added that the adaptation of innovations and tech advancements will allow Duke Energy Indiana to expand clean energy production while maintaining service reliability.
The project started in early 2017 after receiving approval from the Indiana Utility Regulatory Commission. It cost USD 152 million and took nearly four and a half years to complete.
By completing these upgrades, Markland Hydroelectric Station can now produce close to 65 megawatts of carbon-free, renewable energy which is sufficient to power 52,000 homes. The annual energy output of the facility increased by 39 GWh (gigawatt hours) per year.
The upgrades comprised the replacement of turbine runner blades and runner hubs with an efficient design.
Duke Energy also replaced several other components and parts, including wicket gates, discharge rings, generator rewinds, intake and draft tube gates, station controls, generator excitation controls and relay protection as well as the primary power transformer. Station crews also overhauled the low- and high-voltage electrical distribution systems.
Upgrades like these are crucial to Duke Energy's shift to clean energy. Since 2005, the company has reduced sulfur dioxide emissions in Indiana by 96%, carbon emissions by 42%, and nitrogen oxide emissions by 73%.
Apart from generating cleaner natural gas, Duke Energy intends to add 400 megawatts of energy storage, 4,525 megawatts of solar power, and 2,800 megawatts of wind energy over the next two decades.
Source credit:
https://news.duke-energy.com/releases/duke-energy-indiana-expands-clean-energy-production-with-upgrades-to-markland-hydroelectric-station