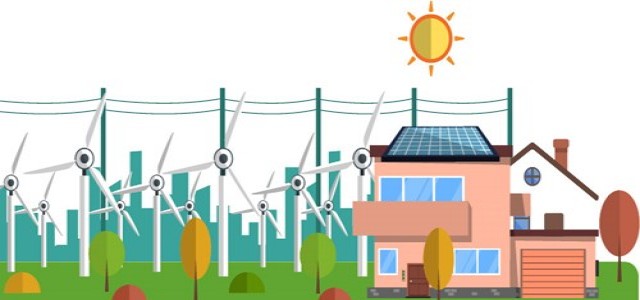 American automobile giant, General Motors has recently partnered with energy company DTE Energy to expedite Michigan's transition into renewable power primarily by facilitating an agreement to source nearly 500,000 MWh of solar energy as part of DTE's MIGreenPower initiative.
According to reliable sources, this move comes after GM's initial investment of 300,000 MWh wind energy completed in February 2019. This brings the overall amount of energy to over 800,000 MWh, or in simple words, the average amount of power utilized by over 100,000 homes in a year.
Reportedly, the MIGreenPower initiative is available to each and every DTE Electric consumer that wants to contribute a significant percentage of their energy use to the company's solar and wind energy projects.
General Motor's investment in MIGreenPower would provide ample clean energy to power the automobile giant's Southeast Michigan plants by 2023, including the GM Global Technical Center located in Warren, the Renaissance Center global headquarters in Detroit, Orion and Detroit-Hamtramck and the Milford Proving Ground.
It would also serve its two local assembly plants along with numerous other smaller GM facilities spread across Southeast Michigan.
Speaking on the move, Dane Parker, Chief Sustainability Officer, General Motors, said that projects like these could create a significant impact on lowering carbon emissions. The company is delighted to pave the path in clean energy procurement across its home state.
Not only would this deal minimize emissions in the coming years but would also give everyone a peek into a world where the roads are dominated with electric vehicles that are powered by renewable energy along with majority workplace chargers linked to a green grid to fuel itself.
Moreover, GM's expansion into EV landscape coupled with ample availability of green grids could transform the future, making it cleaner and brighter, added Parker.
Apart from the renewable energy sphere, General Motors has also been making striding developments in the healthcare sector amidst the COVID-19 crisis, addressing the issue of ventilator shortage. The company recently acknowledged the delivery of ventilators built in collaboration with Ventec Life Systems, a renowned medical device firm.
Source Credit: https://media.gm.com/media/us/en/gm/home.detail.html/content/Pages/news/us/en/2020/apr/0420-migp.html