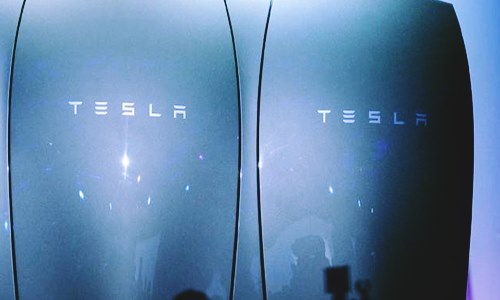 Santa Barbara-headquartered non-profit group Direct Relief has reportedly teamed up with Tesla to construct a technologically superior microgrid that would ensure it remains online through power outages during emergencies and natural disasters. As per trusted sources, the system is powered by three different sources including battery storage to keep power running in the absence of solar energy, solar panels for electricity generation, and diesel generators as a back-up.
Reportedly, Tesla has sent similar power resources to Florida and Georgia after the recent hurricanes hit the region. Sources familiar with the matter claim that Tesla originally developed the microgrid after Puerto Rico experienced the worst blackout in the history of the US following Hurricane Maria. Some clinics in Puerto Rico that had generators consequentially lost power as fuel supplies ran out or generators broke down. Diesel generators are costly and unreliable as a long-term solution and work well only for short-term power outages, cite sources.
Reportedly, almost all of Santa Barbara's electricity is derived through a single pair of power lines coming in via wildfire-prone, remote terrain. Geographically isolated Santa Barbara can go dark if that pair power lines are damaged by earthquake or fire or is shut off during winds as a precautionary measure.
Tesla has built the new self-contained power island to ensure an organization such as Direct Relief is capable to keep running its services in case of a power outage following disasters like the Thomas Fire of 2017.
Direct Relief has reportedly provided nearly 195,000 N-95 masks to healthcare centers for fire victims in Los Angeles County, Ventura County, the Bay Area, and Butte County. The non-profit organization has provided vital medicines such as flu vaccines to asthma inhalers during the Camp and Woolsey fires for individuals who don't have access to typical medical centers or pharmacy.