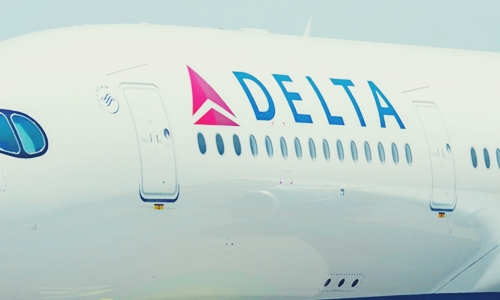 Delta Air Lines, Inc., has reportedly announced that it is all set to launch the first biometric terminal in the U.S. Reports cite, the international terminal of the Atlanta airport, Terminal F, would be equipped with a face-scanning technology that would enhance customer experience.
Reportedly, the biometric technology would be available for international travelers as well as passengers flying non-stop through Delta and its partner airlines - Air France-KLM, Aeromexico and Virgin Atlantic from Atlanta. The airline stated that the biometric updates would be fully operational by the end of this year.
According to a press release by Delta Air Lines, Inc., a partnership between Delta Air Lines, Transportation Security Administration (TSA), Hartsfield-Jackson Atlanta International Airport (ATL) and U.S. Customs and Border Protection (CBP) would jointly launch the biometric terminal. The initial tests conducted by the airline have revealed that the biometric facility would save approximately nine minutes on each flight.
The COO of Delta Air Lines, Gil West reportedly stated that Delta is heralding the future of flying to its passengers travelling around the world with the launch of the first new biometric terminal at the busiest airport in the world. West further added that customers expect easy and seamless travelling experience and Delta hopes to fulfil the expectations with the new biometric terminal.
Delta reportedly specified in a statement that the new process is optional, and customers would still have the liberty to proceed with the traditional check-in process they have been going through over the years.
However, if customers choose the biometric option then they would have to input their passport information (when they check-in online or after passport scan and verification at the airport). Further, they will have to select 'look' when checking-in using Delta's automated booths. Passengers would have the same option when they approach the TSA checkpoint, boarding gate and the camera at the counter inside the lobby.
The launch reportedly leverages software and technology developed by NEC Corporation.