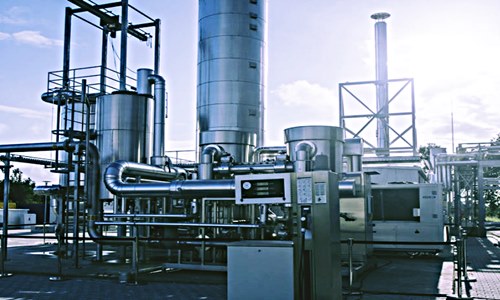 The Delaware City Refinery has reportedly announced that it will be coming up with a new source of hydrogen by the final quarter of next year. Currently owned by a PBF Energy subsidiary, Delaware City Refining Corporation, the Delaware City Refinery is betting big on the upcoming clean fuel regulations to boost its profits. Sources claim that this move is a result of UN's restrictions on sulfur for cargo ship fuel.
According to reports, this announcement has come post numerous discussions between refinery officials to construct a hydrogen plant in Delaware, a plan that has been unanimously supported by unions and is majorly backed by environmentalists. The construction is scheduled to conclude just before the United Nation's regulations are enforced.
According to PBF Energy, the Delaware City refinery has a 190,000-bpd throughput and possesses a 11.3 Nelson complexity rating. The new hydrogen source will allow the refinery to produce low-sulfur cargo ship fuel in large amounts while enabling it to refine high sulfur crudes.
Analyst Paul Sankey stated that this will enable PBF to capitalize upon the demand for clean diesel that will be created in 2020 by the UN. He added that the company is grossly undervalued by about $800 million, and several analysts have recommended the purchase of company shares.
For the uninitiated, the maritime organization - an arm of the United Nations, made an announcement last October stating that it will be imposing a world-wide sulfur level-cap on marine fuels. The cap of about 0.5% will be imposed from the 1st of January 2020, reducing the current cap of 3.5%.
PBF Energy CEO, Thomas J. Nimbley assured investors that for maximum players in the industry sulfur is a potential enemy, but that's not going to be the case with Delaware City.
According to an anonymous company spokesperson, PBF is finalizing negotiations with a firm (name withheld) to build and operate the hydrogen plant. Though not disclosed, estimates assume the construction cost to be nearly $100 million.