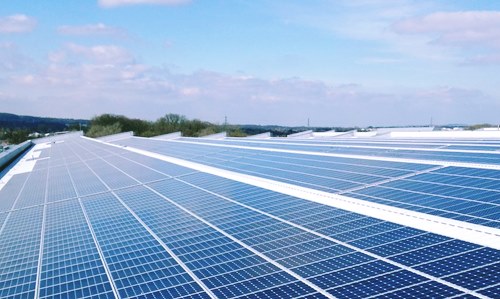 Bundeswehr, the unified armed forces belonging to Germany and its civil administration & procurement authorities has reportedly authorized Daystar Power to build and operate solar power plants at three different locations in Nigeria.
According to credible sources, the two plants located at Abuja and Jaji are functional since November 2017 with a gross production capacity of approximately 103.8 kW (Kilowatts) enabling a self-reliant & sustainable ecosystem around the Bundeswehr sites.
For the record, Abuja - the capital city of Nigeria, is empowered with the solar plant by Daystar Power, running on AEG solar modules. The plant is based at AFEME (Armed Forces Electronic and Mechatronics Engineering) Workshop & School premise, reducing the training ground's reliance on diesel-powered generators in powering the training center, air conditioners, lighting, and sockets, drastically reducing the cost of operation and making the facility environment-friendly.
Sources state that in the Jaji region situated in the central Nigerian state of Kaduna the plant provides energy to two separate properties - the medical center & the GTAG training center used by Bundeswehr units to train the Nigerian Army.
According to sources, two other locations in Nigeria are presently in the planning phase.
Christian Wessels, MD, Sunray Ventures reportedly stated that the major hindrance in Africa's progress is the lack of a stable & comprehensive energy supply. He further added that the undersupply of power to schools & hospitals, cold chain interruptions and the typically unreliable nature of power supply pose an unassailable obstacle for foreign investors & companies alike.
According to him, this obstacle could be methodically overcome by feeding local networks with solar power and the firm's long-haul partnership with Bundeswehr camp is a step ahead in this direction. For the sake of secured future the company is planning to bid its long-term investments in the untapped power domain of the continent, he added.