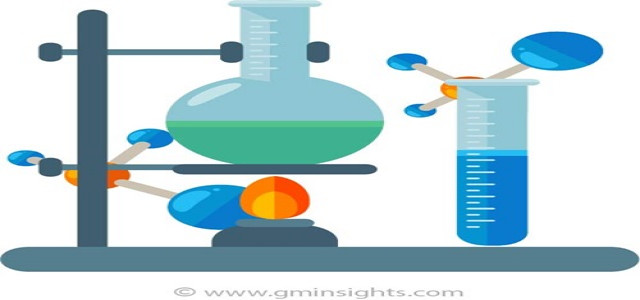 The cyclodextrin market is projected to grow substantially by 2027 on account of prevalent product application in the biopharmaceutical sector worldwide. Additionally, rising incidences of chromic lifestyle diseases, such as diabetes and obesity, are likely to fuel market demand over the projected period.
Cyclodextrin is an oligosaccharide consisting of sugar molecules that are linked together in rings of varying diameters. The sugar units are known as glucopyranosides, which are glucose molecules with a pyranose (six-membered) ring structure. Cyclodextrin is typically obtained by treating starch with a combination of enzymes.
Owing to its structural and chemical properties, cyclodextrin finds extensive application across a wide range of segments like pharmaceuticals, cosmetics, food industry, and detergents. It is commonly used in medicinal products to enhance their bioavailability and water-solubility. It possesses a low glycemic index, which makes it a vital ingredient in many anti-diabetic medicines. Moreover, it also finds extensive usage in cleaning agents as it helps in trapping odor.
Get sample copy of this research report @ https://www.decresearch.com/request-sample/detail/5116
Recently, growing research and innovation activities focused on the development of natural and sustainable pharmaceutical products has augmented market adoption globally. Furthermore, leading industry players are implementing lucrative business strategies to tap into emerging trends, which has also enhanced market dynamics.
For instance, in April 2021, Ashland Global Holdings, Inc., an American chemical company, announced the acquisition of Schulke & Mayr GmbH, a leading company specializing in antiseptics, disinfectants, medical, and cosmetics products and preservatives. The acquisition strengthened Ashland's consumer business portfolio and improved its microbiology and biotechnology capabilities.
To cite another instance, in May 2021, CycloLab Cyclodextrin R&D Laboratory, Ltd., a prominent cyclodextrin biotech company, collaborated with Daicel Corporation, a Japan-based chemical company. The two companies utilized Daicel's proprietary excipient mixture, Granfiller D, to study B-cyclodextrin's bitter masking effect in the formulation of orally disintegrating tablets (ODTs).
Similarly, in February 2021, WACKER Biotech GmbH, a Munich based chemical company, announced the acquisition of Genopis, a key manufacturer of plasmid DNA. The strategic business move allowed WACKER to leverage Genopis' plasmid DNA technology to support its expansion in the biopharmaceutical market.
Get Table of Contents (ToC) of this research report @ https://www.decresearch.com/toc/detail/global-cyclodextrin-market
The cyclodextrin market has been segmented on the basis of application, type, and region. In terms of application, the market has further been categorized into chemicals, food & beverage, pharmaceutical, cosmetics & personal care, and others. The others application segment is expected to reach a sizable valuation by the end of 2027, expanding at a CAGR of more than 4.0% over the forecast period.
From the regional point of view, the Latin America cyclodextrin market is anticipated to grow at a CAGR of approximately 5.0% over the review timeline. Meanwhile, the Middle East & Africa cyclodextrin market is slated to witness notable growth by 2027, progressing at over 4.5% CAGR through the assessment timeline.
Get More Reports:
Coil Coatings Market @ https://www.marketwatch.com/press-release/coil-coatings-market-growth-trend-business-opportunities-challenges-drivers-and-restraint-research-report-by-2026-2022-06-23
Explosives & Pyrotechnics Market @ https://www.marketwatch.com/press-release/explosives-pyrotechnics-market-size-share-industry-growth-trend-business-opportunities-challenges-drivers-and-restraint-research-report-by-2025-2022-06-23
Anti-corrosion Coatings Market @ https://www.marketwatch.com/press-release/anti-corrosion-coatings-market-global-analysis-statistics-revenue-demand-and-trend-analysis-research-report-by-2027-2022-06-23