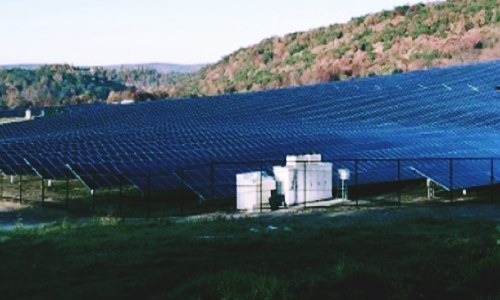 The New Jersey-based Conti Solar reportedly announced that it has been selected to provide EPC (engineering, procurement and construction) services for a 35 MW solar project by Southern Sky Renewable Energy. As per trusted sources, the projects in the portfolio are located in the towns of Cranston, Warwick, and Johnston in Rhode Island and include Southern Sky's landfill, greenfield and brownfield projects.
According to a press release issued by Conti Solar, the projects would contribute to Rhode Island's clean energy portfolio by generating clean, local power through solar energy and effectively lowering energy costs. Furthermore, the region's communities would accrue environmental benefits as the projects will essentially convert the unusable landfills into productive solar energy farms.
Vice President of Southern Sky Renewable Energy, Lindsay McGovern reportedly stated that Conti Solar will be working as a value-added partner in the project, effectively seeking solutions for issues while simultaneously streamlining the cost of project to benefit the stakeholders. McGovern further added that Conti is known for its ability to complete high-performance solar power systems and will bring great value to the project through its pool of technical knowledge and experience.
For the record, solar brownfield and landfill projects need a greater level of expertise to ensure sites are managed safely and the work is completed and documented as per the specifications. Reportedly, both the firms are recognized for their dedication to build high-quality solar facilities that meet stringent requirements.
Chief Commercial Officer of Conti Solar, Eric Millard stated that the firm shares Southern Sky's quality driven approach towards installation and development of solar projects. Millard added that Conti is thrilled to work with Southern Sky Renewable Energy on the solar project and expressed pride in being able to contribute towards Rhode Island's goal of generating 1,000 MW of clean energy by 2020.