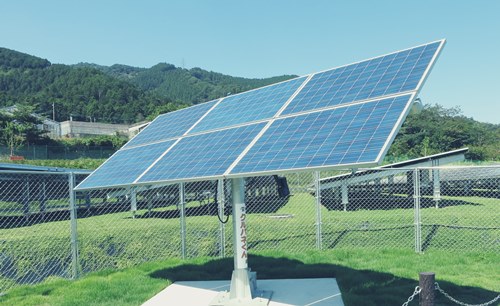 China's Sino Steel Corporation and Italy's Denikon Company have reportedly signed a Memorandum of Understanding (MoU) for the construction of a solar power plant in Yazd. Reportedly, the inked agreement marks the one year anniversary of Iran's ancient city of Yazd being registered as a world heritage site by UNESCO.
For the record, the MoU between the two companies was signed at the Yazd Investment Services Center and the event was graced by the Mayor of Yazd, Mehdi Jamalinejad, Deputy Governor General of Yazd Province for Coordination of Economic Affairs Ali Zeynivand, Yazd City Council Chairman Gholamali Sefid along with representatives of the Chinese and Italian companies.
For the uninitiated, Sino Steel from China is a state-run company involved in activities like mining, equipment manufacturing, power plants and transport whereas Italy's Denikon is a company that identifies and develops global investment prospects.
Reportedly, Sino Steel has invested up to USD 2.5 billion capital in Iran already and the two companies will now be collaborating to construct a 500 to 1,000 MW solar power plant in the historical city, accompanied by a factory for the manufacturing of solar panels. Owing to the geographical positioning and size of Iran the country habitually experiences sunny weather, making Yazd a suitable location for harnessing solar energy.
Industry sources indicate that several domestic as well as foreign investors have exhibited profound interest in expanding the solar power capabilities in the province.
According to records, the Yazd Province is credited with receiving an average 3,200 sunny hours annually, conveniently enabling the development of solar power in the region. The city's dependency on fossil fuel is expected to witness a decline in the coming years, claim experts, as the private sector is frequently being preferred for the construction of small-scale solar power plants all over the region.