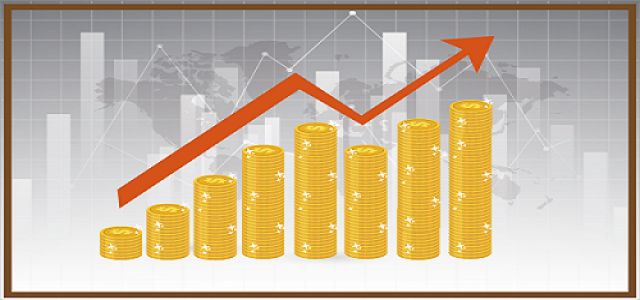 The Concrete Sealer market is set to grow from its current market value of more than USD 1.6 billion to over USD 2,4 billion. Changing urbanization trends, evolving infrastructure needs, and subsequent developments in the construction business are driving the expansion of concrete sealer industry. Concrete sealers, an indispensable element of modern construction, are experiencing massive demand for repair and maintenance purposes where they are used to help prevent the impact of corrosion.
Get sample copy of this research report @ https://www.decresearch.com/request-sample/detail/2537
The industry is consistently witnessing new developments as concrete manufacturers make research and development investments a priority. The advent of advanced product varieties such as self-healing concrete has improved their performance in sealing applications.
Polyurethane concrete sealers captured over 17% revenue share in 2020 and their demand could increase at around 6.5% CAGR over the next few years. Different types of concrete sealers find application in industrial, commercial, and residential applications. Ongoing private and public sector investments in renovation of aging commercial infrastructure means that commercial applications could account for more than 27% of the market share by 2027.
Meanwhile, the residential sector will continue to provide concrete sealer manufacturers with lucrative opportunities as residential expansion projects gain momentum, especially in Asia Pacific countries. Speaking of Asia Pacific, the region dominated concrete sealer industry trends with over 53% revenue share and could grow at a CAGR of 6.8% through 2027, with numerous new upcoming construction projects in line.
Europe Concrete Sealer Market is estimated to grow at a CAGR of around 4.3% up to 2027. Meanwhile in developed regions such as Europe, renovation and refurbishment activities could drive the product demand. The region is home to pioneers such as BASF and Evonik who are constantly working on new product development that offer improved sealing performance at lower cost.
Concrete sealers can be classified into penetrating, film-forming, epoxy, acrylic, and polyurethane types. Penetrating sealers are made of materials such as silicate, silane, siliconate, and siloxane. Silane and siloxane based concrete sealers may experience strong demand due to emerging applications in precast concrete structures such as bridge decks, parking structures, facades, and others.
Numerous countries are also experiencing shortage in raw material supply which may lead to reduced production output. In the U.S., for instance, plastic production was estimated to drop by nearly 10% during 2020 due to shutdown of major plastic production facilities. Many manufacturers, especially small and medium scale businesses who depend on the import of plastic resins from other countries, are likely to face substantial shortage in the near future.
Get this report Customized to your requirements@ https://www.decresearch.com/roc/2537
Some Point from Table of Contents:
Data Tables
TABLE 1 Global Concrete sealer marketestimates & forecast (Kilo Tons) (USD Million), 2017-2027
TABLE 2 Global Concrete sealer market volume estimates & forecast product by application, (Kilo Tons), 2017-2027
TABLE 3 Global Concrete sealer industry revenue estimates & forecast product by application, (USD Million), 2017-2027
TABLE 4 Global Concrete sealer industry volume estimates & forecast by application, (Kilo Tons), 2017-2027
TABLE 5 Global Concrete sealer industry revenue estimates & forecast by application, (USD Million), 2017-2027
TABLE 6 Global Concrete sealer industry volume estimates & forecast by region, (Kilo Tons), 2017-2027
TABLE 7 Global Concrete sealer market revenue estimates & forecast by region, (USD Million), 2017-2027
TABLE 8 Vendor matrix
TABLE 9 Patent analysis
TABLE 10 Industry impact forces
TABLE 11 Top players overview
TABLE 12 Strategy dashboard
Browse complete Table of Contents (ToC) of this research report @
https://www.decresearch.com/toc/detail/concrete-sealers-market