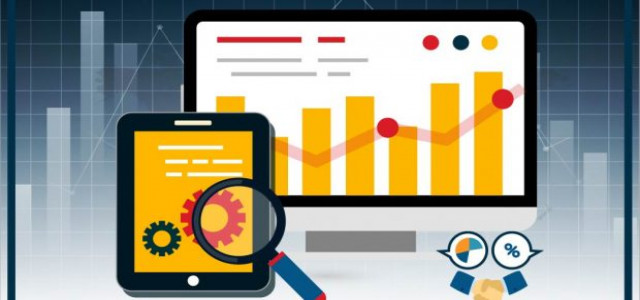 The complex inorganic color pigments market is anticipated to observe substantial growth by 2027 owing to prevalent product utilization in varied end-use applications across the globe.
Complex inorganic color pigments (CICPs) are stable pigments that are chemically inert for all practical purposes. These pigments are fabricated at high temperatures in a process known as calcination. They offer enhanced UV opacity, heat & chemical stability, hiding power, and infrared (IR) reflectivity.
Get sample copy of this research report @ https://www.decresearch.com/request-sample/detail/5112
Additionally, CICPs can withstand chemically aggressive settings and still retain their color. They do not fade when exposed to ozone, NOx, SOx, acid rain, or other air pollutants typically found in industrial areas. These pigments also remain colorfast when exposed to strong acids, bases, oxidizing agents, or reducing agents, which has bolstered product uptake in paints & coatings and other industries.
Notably, CICPs are non-migratory and do not dissolve or bleed when they come in contact with solvents. Apart from their superior chemical stability, CICPs are also considered one of the most heat stable pigments. Such beneficial properties have expanded the scope of application of these pigments, thereby propelling complex inorganic color pigments market growth.
Moreover, industry players are focusing on improving their product offerings to meet consumer demands, which has been favorable for the global business landscape. For instance, in May 2020, The Shepherd Color Company, a key producer of CICPs, announced the addition of an innovative pigment dubbed "YInMn Blue" to the U.S. EPA TSCA registry. This addition indicated the complete approval of the pigment for commercial applications, including artist color materials.
The YInMn Blue pigment, which was discovered at Oregon State University, was licensed for commercial sales to The Shepherd Color Company. The pigment derives its name from the chemical constituents Indium, Manganese, and Yttrium in a trigonal bipyramidal structure.
For extensive analysis, the complex inorganic color pigments market has been bifurcated on the basis of product, application, and region. In terms of product, the market has further been segmented into cobalt-based, iron-based, titanate-based, chromium-based, and nickel manganese-based.
In 2020, the titanate-based sub-segment held a significant share in the global complex inorganic color pigments market and is estimated to grow at a CAGR of over 3.9% through the assessment timeframe. Titanate-based pigments find extensive applications in various end-use industries, including paints & coatings, plastics, and construction, which is set to propel product demand in the coming years. Moreover, rapid urbanization, coupled with a rise in infrastructure spending, is likely to boost segmental expansion over the study timeframe.
Request For TOC of Report @ https://www.decresearch.com/toc/detail/complex-inorganic-color-pigments-market
From the regional perspective, the Latin America complex inorganic color pigments market is expected to witness prominent growth by 2027, progressing at a considerable CAGR through the study timeframe. Growing paints & coatings demand in Mexico is anticipated to fuel product demand over the next few years.
Furthermore, increasing number of new construction & renovation activities in the region are projected to drive product adoption in the upcoming years. However, political turmoil and sluggish GDP growth in LATAM are likely to hamper regional market growth to some extent over the forecast period.