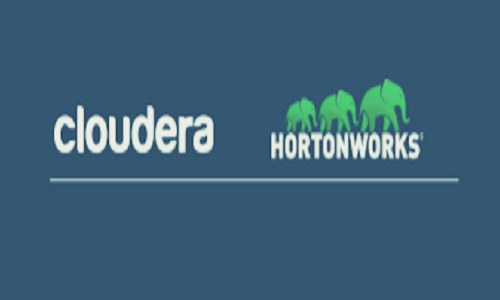 Two California-based software companies Cloudera and Hortonworks have reportedly announced that they have signed a definitive agreement that combines the two companies through an all-stock merger of equals. Reports cite, the transactions was unanimously approved by the Board of Directors of both the companies.
Reportedly, the merger will be creating a world leading next-gen data platform provider that would be spanning across multi-cloud, on-premises as well as the Edge, and would also be delivering the industry's first ever enterprise data cloud. The merger also establishes hybrid cloud data management, partner engagement, community development accelerating customer adoption industry standards.
According to a report by CNBC, Cloudera stocks jumped up by around 25% following the announcement while Hortonworks stocks shot up by 29% when it recommenced trading in extended hours. Based on the recent stock closing prices, the combined equity value of both the firm's is approximately $5.2 billion.
CEO of Cloudera, Tom Reilly reportedly stated that the businesses of both firms are strategic and highly complementary. The companies could successfully deliver an enterprise data-cloud from Edge to AI by combining Hortonworks' expertise in end-to-end data management with those of Cloudera's in machine learning and data warehousing. Reilly further added that the vision would allow the companies to foster their shared commitment to ensure customer success.
CEO of Hortonworks, Rob Bearden reportedly stated that the merger would be creating value for the stockholders and would allow partners, customers, the open-source community and employees to benefit from the offerings, the inherent improved cost competitiveness and the larger scale. Bearden further added, together the companies are well positioned to continue expanding and competing in their respective fields and more importantly they allow customers to capitalize on their data value through the companies' broader range of offerings.
Under the terms of the agreement, stockholders of Cloudera would reportedly be holding around 60% of the combined company's equity. On the other hand, stockholders of Hortonworks would own the remaining 40%, claim reliable reports.