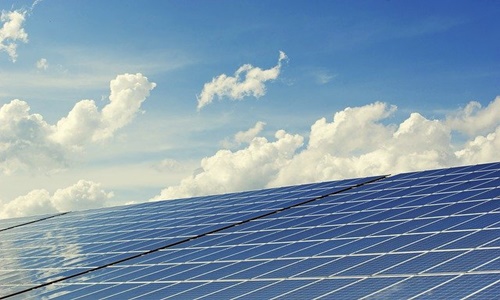 Cleantech Solar has reportedly switched on a 3.1 MW on-site solar PV system at the K-Plastics Industries manufacturing facility in Nilai, Malaysia.
The project was powered under a long-term PPA (Power Purchase Agreement) inked between K-Plastics Industries Sdn. Bhd., Dynapack Asia's subsidiary, and Cleantech Solar.
The initiative has been fully designed, financed, deployed, and will be maintained and run by Cleantech Solar.
The 5,734 PV modules of the solar power plant are expected to produce more than 71 GWh of clean electricity during the project's lifetime. This is equivalent to compensating for more than 41 kilotonnes of carbon dioxide emissions, thus supporting Dynapack in its aim to become the most sustainable plastic-producing company in Asia.
The solar PV system can produce electricity close to 85% of the factory manufacturing requirements during peak hours and covers 20 percent of the annual energy needs of KPMY.
The completion of this project comes on the heels of a successful collaboration between Dynapack Asia Group and Cleantech Solar, including two phases of a rooftop solar PV project for a total of 2.3 MW.
Furthermore, Dynapack Asia and Cleantech Solar are considering extending their collaboration in Malaysia.
Dynapack Asia Head of Procurement & Group Sustainability Sebastien Borne has stated that the large deployment is making a difference in its carbon-free usage of renewable energy.
Both companies have seasoned teams across various markets in the region to assure maximum profits for customers from top-of-the-line solar PV solutions to cater to their certain needs in various markets.
This solar PV system, with zero maintenance or upfront costs, will help Dynapack emphasize core business activities affordably and sustainably. It would not only curb carbon emissions but also energy costs.
For the record, Cleantech Solar constructs, operates, owns, and finances solar projects. The company operates across Southeast Asia and India.
Source credit:
https://www.pv-magazine.com/press-releases/cleantech-solar-switches-on-3-1-mw-on-site-solar-photovoltaic-system-for-dynapack-asias-k-plastics-industries-in-malaysi/