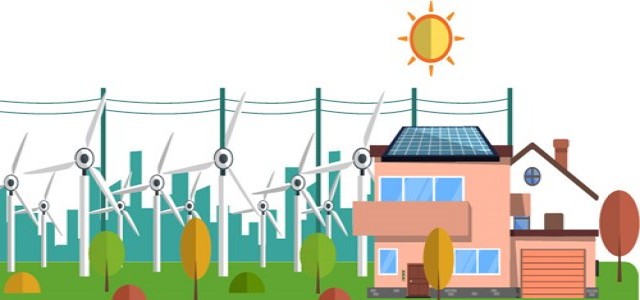 Cleantech.org, the world's largest community for scientists and entrepreneurs, has recently announced the opening of applications for the GS Beyond Energy Innovation Challenge. This challenge is hosted by GS Futures and GS Beyond, the innovation & investment arms of GS Group.
The winner of the pitch competition will be awarded with a cash prize of $100,000 with no deliverables, strings, or equity dilution. The finalists will be chosen from 21 semi-finalists, out of which, 5 of them will be invited to participate in the virtual pitch event scheduled to be conducted on 21st July. In addition, the top 3 startups will be considered for GS Group's pilot project.
Cleantech.org has started accepting applications through GSBeyondEnergy.com from energy sector startups in the U.S. with an MVP (minimum viable product) or working prototypes in the early seed funding stage, as well as those in later stages with the customers. The organizers of the challenge are placing a major emphasis on companies in categories, i.e. New Fuels, eMobility in Cities, and Digitization of Energy. Its judging panel also covers venture capitalists, corporate venture arms, and international energy providers.
The upcoming challenge is further supported by top incubators & accelerators in the cleantech sector. Its Incubation Partners include Austin Technology Incubator located at the University of Texas, as well as Greentown Labs, a climatetech startup incubator. On the other hand, Accelerator Partners include a non-profit climate technology startup accelerator, Elemental Excelerator, and a vertically integrated climate tech acceleration program, Third Derivative, which was founded by RMI & New Energy Nexus.
As per the statement made by Greentown Labs' CEO, Dr. Emily Reichert, the company is aware of the need to rapidly increase climatetech solutions in the high GHG emitting sectors as well as surge the energy transition in a bid to combat the climate crisis. It also has shown appreciation towards the GS Beyond Energy Challenge for focusing on these key areas and is thrilled to aid the program by serving as an Incubation Partner.
Source credit:
https://www.prnewswire.com/news-releases/cleantechorg-presents-the-100-000-gs-beyond-energy-innovation-challenge-301281751.html