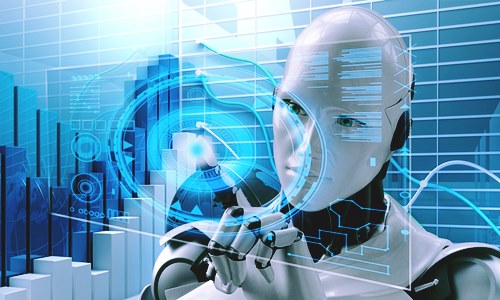 Cisco, the renowned multinational telecommunication giant recently announced its intention of investing about a $100 million in digital innovation in the UK, with focus on self-driving vehicles, data and AI.
The scheme has been supported by digital secretary Jeremy Wright and the Prime Minister Theresa May and will run parallel to the British government's industrial plan. Cisco will team up with University College London (UCL) to establish research centers for AI purported be one of the largest in the world.
The research center is expected to become a hub concerned with finding ways of integrating AI into British industry and will be housing about two hundred UCL researchers and academics while helping to nurture future AI talents as well.
The British Prime Minister called the investment to be the company's vote of confidence in the British government's industrial development scheme.
Ciscos chairman and chief executive, Chuck Robbins expressed his confidence in the UK's expertise in Artificial Intelligence and its commitment to impart essential digital skills to future innovators ensuring that the country's citizens are well prepared to grasp onto coming opportunities.
Experts point out that UK currently holds the fifth position in the world when it comes to embracing digital innovation. AI, meanwhile is continuing its upward climb in the venture capital interest ranks, bringing in a considerable amount of funding spanning the last quarter that witnessed UK companies receiving about £1.55 billion.
Patrick Imbach, KPMGs head of innovative startup practice said that AI will play a crucial role in the coming success of the UK economy, specifically around the British government's industrial plan.
He also pointed out UK's history of developing some of the world's most innovative Artificial Intelligence businesses which unfortunately exit the market too soon due to lack of funding. He emphasized that to become a world leader in AI, it is vital that the nation puts in place more infrastructure and funding that help these businesses in remaining independent and progress further.