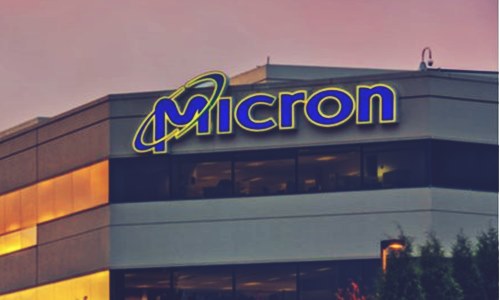 Idaho based chipmaker Micron made it to the headlines for having announced its plans to spend $3 billion for expanding a production plant in Virginia over the next 12 years. The expansion, once completed, is likely to create about 1,100 jobs for technicians and engineers.
As per sources familiar with the knowledge of the matter, the investment will be used to construct an additional space spanning about 100,000 square feet for manufacturing memory chips at the semiconductor company's current facility at Manassas, Virginia. Incidentally, the company already has a workforce of around 1,500 at the Manassas plant.
According to Venture Beat, the $3 billion investment will be subsequently broken down into segments of $250 million per year over the next 12 years. Venture Beat also claimed that the project has been secured with the efforts of The Virginia Economic Development Partnership (VEDP) that worked in cooperation with the Virginia General Assembly's MEI (Major Employment & Investment) Project Approval Commission and the City of Manassas. Micron is liable to receive $70 million - an MEI custom performance grant for the preparation of the expansion site as well as facility expenditure, post approval for the same by the Virginia General Assembly. In addition, the City of Manassas and utility partners plan to offer a comprehensive support package inclusive of additional incentives and infrastructure upgrades that would help enable the plant expansion.
Chief Executive Sanjay Mehrotra has been quoted to state that this expansion is essentially targeted toward meeting the increasing demand for chips in vehicles, that seem to be gaining more computer power for lane departure warning systems or collision avoidance systems. Mehrotra further claimed that Virginia had been chosen for the plant expansion solely on the basis of the fact that the company has been making chips in the region for more than one and half decades for prominent automakers, who demand more reliability and durability than gadget manufacturers.