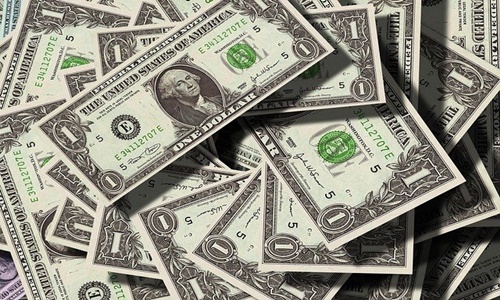 Netherlands-based technology firm, ASML Holding NV, which supplies critical equipment to chipmakers, has reportedly posted better-than-expected sales and profit in the third quarter, in addition to record new bookings, which saw its shares rise 5.6% to €426.40 ($417).
ASML, regarded as the largest European tech firm, stated that it does not expect any major impact on its performance from sanctions put by the U.S. on China.
ASML CEO, Peter Wennink, stated that customers were more focused on expanding their long-term capacities, instead of on the current economic slowdown and weakening end-markets like those for memory chips, PCs, or smartphones.
Wennink added that the overall demand for ASML's system remained strong, resulting in record-high bookings during Q3, worth nearly €8.9 billion ($8.7 billion).
ASML builds lithography systems, which are large machines costing as high as $160 million per unit and used by major chipmakers like TSMC, Intel, and Samsung for developing the circuitry of computer chips.
Currently, the firm is unable to keep up with the high demand as these companies look to establish new manufacturing plants with the support of the EU and US governments. Its backlog is currently €38 billion ($37 billion) and plans to expand production capacity by 2025.
ASML's net profit for Q3 came at €1.7 billion ($1.6 billion) from sales worth €5.8 billion ($5.7 billion), surpassing analysts' forecasts of €1.42 billion ($1.39 billion) in profit and €5.41 billion ($5.29 billion) in sales.
According to analysts at Credit Suisse, while these results will be taken positively, there are a few concerns on the next year's expectations that will continue due to the macro concerns.
Earlier this month, the U.S. imposed new restrictions on China regarding semiconductor export.
Although ASML is prohibited from shipping its best machines to the Asian country since 2019 by Dutch authorities, given the diplomatic influence of the U.S., it is selling its slightly older models to China, which accounted for 16% of its total sales last year.
The firm stated that being a European firm and using few American parts in its machines, it saw limited impact from the U.S. sanctions.
Source credit: https://www.saltwire.com/atlantic-canada/business/asml-reports-better-than-expected-q3-sales-strong-bookings-100785031/