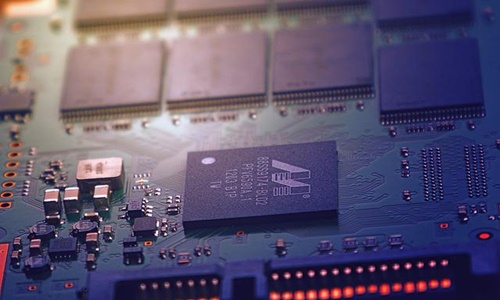 China is reportedly ramping up its efforts to overtake the US and its allies in the semiconductors business following the recently implemented measures by Washington to limit Beijing's advanced chip production ability and gain dominance over the strategic technology.
Reports suggest that a week earlier, Washington restricted sale of selected Nvidia and AMD advanced GPUs to China. These electronic circuits find major applications in supercomputers and artificial intelligence applications.
The move came in response to the ban on electronic design automation (EDA) software exports to China imposed by the US Commerce Department last month. The software is extensively utilized in the production of next-generation chips.
On the other hand, Washington has been encouraging its East Asian partners, Japan, South Korea, and Taiwan, in forming a 'Chip 4' industry alliance in order to isolate China from the international tech sector.
This is combined with the country's efforts in developing its homegrown industry after the rollout of the CHIPS Act which offered $25 billion to firms in subsidies for the domestic manufacture of chips.
Semiconductors have turned out to be one of the fiercest battlegrounds in the rivalry between China and the US, as the chips are crucial in powering everything from smartphones to fighter jets to achieving technological breakthroughs for the future.
Earlier in July, reports about the Semiconductor Manufacturing International Corporation (SMIC) in China acquiring the ability to produce 7-nanometre (nm) chips surfaced, pointing toward a radical change following years of struggle to progress further of a 14nm node.
Reportedly, China has been blocked from acquiring equipment for the production of advanced chips by the US.
China will have it even harder after Huawei was barred from using its foreign foundries and can only rely on SMIC for urgent non-commercial chip needs.
However, companies like SMIC and Shanghai Micro Electronics Equipment Co are still working on producing 5nm and under chips as well by developing their own machines and equipment.
Notably, e-commerce major Alibaba revealed a 5nm server chip design last year, with China still being able to design, if not produce, chips under 7nm.
Industry analyst Dylan Patel, noted, however, that China may have some leverage over Cadence, a leading EDA supplier from the US, which has JVs in the country and offers discounted design programs in the country.
Source credit: https://www.aljazeera.com/economy/2022/9/9/china-great-leap-forward-in-chips-faces-us-pushback