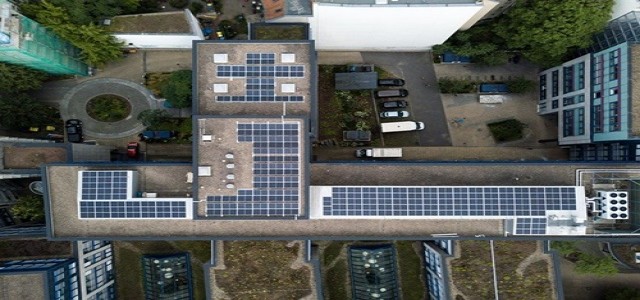 Carrier Global Corporation has reportedly inked a binding agreement to complete the acquisition of Toshiba Corporation's ownership stake in TCC (Toshiba Carrier Corporation).
The acquisition is expected to be executed by the end of the third quarter, subject to usual closing conditions which include regulatory approvals. Upon closure, Toshiba will retain an ownership stake of 5% in TCC whereas Carrier will consolidate more than USD 2 billion in unconsolidated revenue.
Carrier's acquisition will comprise all of TCC's advanced global manufacturing operations along with research and development centers, strong product portfolio as well as long-term usage of the well-revered and iconic brand of Toshiba.
The strategic acquisition will reinforce the position of Carrier as one of the fastest-growing HVAC sectors and upscale its global VRF (variable refrigerant flow) product platform with differentiated and leading technology along with the inclusion of a well-known brand to its portfolio.
According to the Chairman and CEO of Carrier Dave Gitlin, the company seeks substantial growth in the global light commercial, heat pump, and VRF segments. Gitlin added that TCC's strong global brand, proven R&D expertise, and talented employees will be major inclusions to the multi-brand channel strategy of Carrier.
The announcement of the acquisition comes along the heels of the company's recent takeover of China-based Guangdong Giwee Group. Combined with the existing partnerships under Carrier's belt, the acquisition reinforces Carrier's portfolio of environmentally responsible, and innovative solutions with a wide range of all-electric products that are highly efficient. This positions Carrier as a leader in the world's transformation in heating and cooling sustainability.
The acquisition also showcases the company's dedication to growth investment while simultaneously offering its commitment to broadening geographic coverage and increasing product extensions. Additionally, the takeover is another step in Carrier's continuous effort in simplifying its HVAC join venture structure.
The global VRF and light commercial equipment market is the fastest-growing segment of HVAC equipment. Upon the closure of this agreement, the takeover will position Carrier as a leader in VRF and double its sales in the market segment.
Source credit:
https://www.prnewswire.com/news-releases/carrier-signs-agreement-to-acquire-toshibas-global-vrf-and-light-commercial-hvac-business-301476224.html