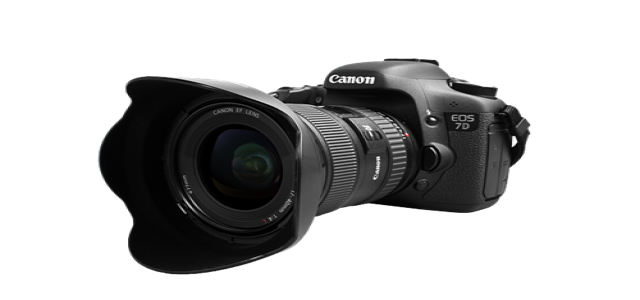 Canon Inc. has reportedly launched a new dual fisheye lens that can help users capture 3D VR videos and images. This new lens will be a part of Canon's EOS VR System, which is a new VR (virtual reality) system built for producing videos. Along with the lens, the system also comprises two computer software applications.
The high point of Canon's new venture is the dual fisheye lens, which has an unusual appearance. It has two fisheye lenses positioned side-by-side. The company states that the two lenses are placed at a distance of 24 inches or 60 mm, to match the distance between the pupils of human eyes and offer a comfortable parallax effect for AR and VR.
The lens is mainly developed for the camera maker's recently launched 8K capable camera, EOS R5. The company claims that the lens, once attached to the EOS R5 mirrorless camera, allows users to utilize the 8K recording capabilities of the camera for producing ultra-high-definition video with an immersive experience. In addition, Canon claims to have utilized a special coating for the lens which helps in shooting under backlight conditions.
According to the company, light rays enter each eye of the f/2.8L apertured Dual Fisheye lens and are captured through a CMOS image sensor. This eliminates the necessity for certain parts of the conventional workflow of VR production, like alignment and sync of camera positions before the shoot or putting images together during post-production.
Depending on the post-production environment, the users can then utilize the computer software EOS VR Utility or the EOS VR Plugin for Adobe Premiere Pro4 to change their videos into virtual reality format.
The Tokyo-based company has not announced the launch date for the applications or lens as of now but aims to make them available before the end of 2021. All the newly launched products will be available for sale from end-December 2021, as affirmed by the company.
Source credits:
https://www.indiatoday.in/technology/news/story/canon-unveils-new-dual-fisheye-lens-which-can-capture-3d-vr-images-and-videos-1861410-2021-10-06