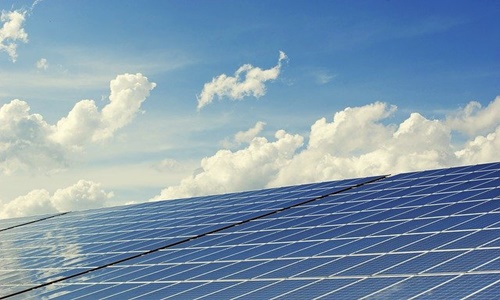 Canadian Solar Inc., a solar PV manufacturer, has entered the UK energy storage market by signing an EPC (Engineering, Procurement and Construction) contract for four battery storage projects.
Pulse Clean Energy owns the four projects of over 100 MWh. These agreements mark the beginning of a long-term partnership between the parties.
Apart from offering the construction services and battery storage systems, Canadian Solar will operate and oversee the projects through a ten-year LTSA (long-term service agreement).
The solutions offered by Canadian Solar will allow Pulse Clean Energy to improve energy balancing capabilities, maximize ancillary grid services, and acquire multiple revenue streams.
Canadian Solar Chairman and CEO Dr. Shawn Qu revealed that the company has an energy storage track record of 2.5 GWh in the United States over the past three years. This has enabled customers from other markets to collaborate with Canadian Solar.
Dr. Qu added that partnerships for executing energy storage plans will prove to be crucial in supporting the transition toward clean energy.
On the other hand, Pulse Clean Energy CEO Trevor Wills stated that these projects mark the beginning of the company's battery conversion program in the UK.
Mr. Wills pointed out that Pulse Clean Energy previously acquired 9 diesel generation facilities to repurpose and decommission these locations as energy optimization and grid-scale assets.
As of January this year, the energy storage portfolio of Canadian Solar includes almost 300 MWh of projects under a long-term service deal, 2,043 MWh of under-construction projects, and a pending pipeline of more than 4 GWh.
The energy storage team of Canadian Solar continues to broaden its regional footprint, implementing storage projects and installing resources in the United States, Canada, Australia, the United Kingdom, and China.
For the record, Canadian Solar is one of the largest renewable energy and solar technology companies in the world.
Source credit:
https://www.prnewswire.com/news-releases/canadian-solars-energy-storage-integration-unit-secures-100-mwh-epc-contract-in-the-united-kingdom-301542378.html