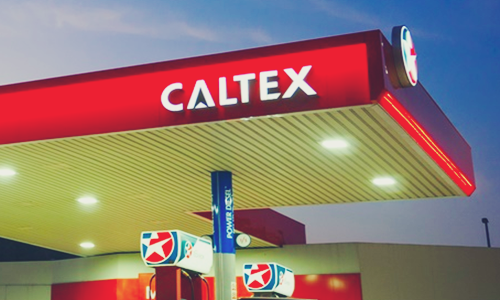 Chevron Singapore, which is operating the Caltex petroleum brand in the country, is reportedly launching a fuel payment app for motorists looking to quickly top up fuel and leave. The company stated in an official announcement that the mobile app, CaltexGo, will allow motorists to find a service station, make the payment for their fuel, receive electronic receipts, collect LinkPoints and enjoy exclusive mobile offers.
The company mentioned that motorists only need to visit the service station, launch the app with a registered payment card, specify their pump number and get the payment details confirmed after the top-up is done. Waiting time for a pump, long queues while making payment and the complexity of payment systems and loyalty programs are major complaints made by drivers at service stations, Chevron revealed.
Shahid Ahmed, Caltexs general manager of products for Singapore, informed that CaltexGo app was developed over the course of a year with the support from Visa International. He added that the company had received positive feedbacks from users in a quiet trial conducted for three-months, which started in June, and is now looking forward to tapping into mobile payments market of Singapore.
Mr. Shahid further said that motorists could still enjoy necessities at its convenience stores as well as access the exclusive fuel offers using the app and the company also has plans of merging its physical store offers in the app's next version. There was no notable impact observed in the revenues of the convenience stores during the trial period, he confirmed.
Sources familiar with the matter stated that requirements for the use of mobile phones at service stations, which goes against the safety advice, has not changed. Mobile phones should be used after the engine is switched off, inside the convenience store or when inside an enclosed stationary vehicle and should be disconnected from external accessories like phone chargers or power banks during mobile phone use.