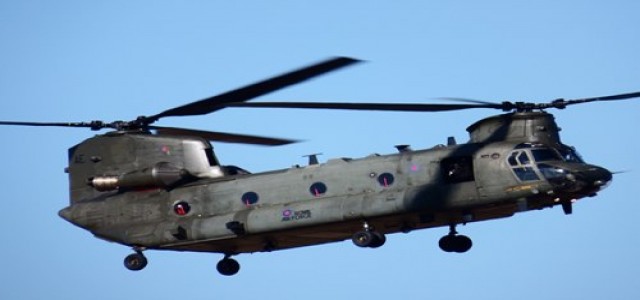 CACI International, an American information technology company, has recently announced the acquisition of Ascent Vision Technologies. CACI is a multinational professional services & IT company that offers services to various branches of the U.S. federal government.
Ascent Vision Technologies (AVT) is a technology & solutions provider, which supports multi-domain intelligence, unmanned aircraft systems, reconnaissance, surveillance, air defense, & counter-unmanned aircraft system operations. The company offers low-sized, infrared imaging systems that are designed for the ground, airborne, and maritime platforms to ensure effective ISR & target acquisition capabilities for day and night operations.
The technology of Ascent Vision is leveraged in its X-MADIS, which is a program that identifies, tracks, locates, detects, and defeats UAS threats. In addition, the software integrates gyro-stabilized optical sensors, radar, and non-kinetic electronic warfare capabilities to deliver a comprehensive solution that will aid in combatting the hostile UAS & close-range airborne threats.
X-MADIS software can also offer surface and ground surveillance, hostile fire location, counter-IED, and integrated kinetic capabilities. These MADIS systems adopt Graphical User Interface, c-UAS Software Suite, and gyro-stabilized optics of AVT.
The combination of X-MADIS technologies of Ascent Vision and electronic warfare, signals intelligence, and CORIAN capabilities of CACI via the recent takeover will offer continued differentiation to the customers. This open-source and system-of-systems architecture offers interoperability as well as considerably increases new capabilities for the customers in the defense & national security markets.
As per the statement made by President and CEO of CACI, John Mengucci, the integration of capabilities of the company and Ascent Vision will bring unique advantages to the customers in the defense & national security market with their critical ISR & c-UAS missions. The synergies between the offerings of the two companies will establish unparalleled technologies & capabilities in the area of ISR & c-UAS with the company's business.
Source credit:
https://washingtonexec.com/2020/08/caci-acquires-ascent-vision-technologies/#.XzoQfcAzbIU