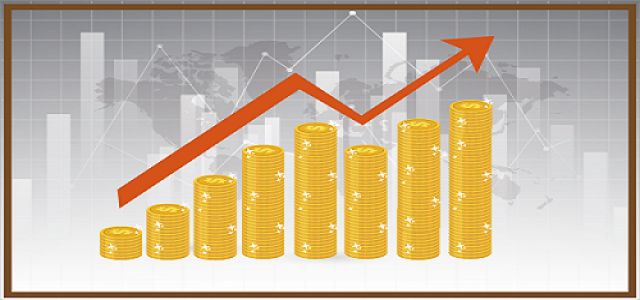 Global rubber conveyor belt market from the heavy-weight applications is poised to surge to $1.9 billion by 2027. Heavyweight belts are prominently textile-reinforced or steel reinforced and are mainly used for recycling, metal processing, mining, and generating power. Emerging economies, especially in Latin America, are allocating lands for mining activities and are implementing regulations in favor of the mining sector. This guarantees them huge foreign direct investments for the region which will increase the adoption of rubber conveyor belts and expand the business landscape.
Get sample copy of this research report @ https://www.decresearch.com/request-sample/detail/4411
Talking about end-users of rubber conveyor belts, the recycling sector is predicted to grow at a CAGR of 4.3% during the forecast period. Growing concerns about environmental safety and increased awareness regarding sustainability in manufacturing processes have helped in the expansion of the recycling sector on a large scale. Rubber conveyor belts are used in the recycling process for carrying waste from loading points to sorting points. Increased expansion of the recycling sector, across both developed economies like North America and Europe as well as emerging economies like Latin America, will open lucrative growth opportunities for the industry in the years ahead.
Increasing demand for residential infrastructure along with growing disposable income are some factors responsible for a subtle rise in the adoption of rubber conveyor belts globally. In addition, the growing integration of belts with IoT and sensor-based solutions will contribute to the expansion of the industry to a greater extent.
Rubber belts possess excellent tear and impact resistance owing to which they are used in rock recycling and mining applications. To add to that, advancements in rubber production have minimized the consumption of power in conveyor-based applications, thus bolstering product consumption. Moreover, the production of rubber belts is further escalated due to the increased expansion of mining sector and rapid industrialization across various developing economies. The rubber conveyor belt market is anticipated to surpass USD 4.39 billion by the end of 2027.
Asia Pacific rubber conveyor belt market is anticipated to register a revenue share of USD 2.7 billion by 2027 end. Growing infrastructural development in countries like India and China, which are leaders in the production of cement and steel, can be accounted for the phenomenal growth of the business in the region. The Asia Pacific holds over half of the world's cement production and also half of the global production of mining. These factors will have a significant impact on the growth of the rubber conveyor belt business.
Major industry players partaking in the global rubber conveyor belt market are devising plans to increase their share of the market. In fact, six key manufacturers together account for a market share of around 40% to 45%. In addition, key players are focused on expanding business operations across the globe, launching advanced products to gain a competitive advantage, and collaborating with tech companies to strengthen their market position over the long run.
However, the industry might face some growth challenges over the stipulated time frame. Solid woven belts are made using materials like fiberglass, leather. Therefore, solid woven belts have less demand from the market due to their low elongation, low flex life, and low dimensional stability. Although laced with these issues, rubber conveyor solutions based on these materials are ideal for high-temperature applications.
Get this report Customized to your requirements @ https://www.decresearch.com/roc/4411
Some Point from Table of Contents:
Chapter 4 Rubber Conveyor Belt Market, By Material
4.1 Global rubber conveyor belt market insights, by material
4.2 Steel Reinforced
4.2.1 Global market estimates and forecasts, 2017 - 2027
4.2.2 Market estimates and forecast, by region, 2017 - 2027
4.3 Textile Reinforced
4.3.1 Global market estimates and forecasts, 2017 - 2027
4.3.2 Market estimates and forecast, by region, 2017 – 2027
4.4 Solid Woven Reinforced
4.4.1 Global market estimates and forecasts, 2017 - 2027
4.4.2 Market estimates and forecast, by region, 2017 - 2027
Chapter 5 Rubber Conveyor Belt Market, By Application
5.1 Global rubber conveyor belt market insights, by application
5.2 Light weight
5.2.1 Global market estimates and forecasts, 2017 - 2027
5.2.2 Market estimates and forecast, by region, 2017 - 2027
5.3 Medium weight
5.3.1 Global market estimates and forecasts, 2017 - 2027
5.3.2 Market estimates and forecast, by region, 2017 - 2027
5.4 Heavy weight
5.4.1 Global market estimates and forecasts, 2017 - 2027
5.4.2 Market estimates and forecast, by region, 2017 - 2027
Browse complete Table of Contents (ToC) of this research report @
https://www.decresearch.com/toc/detail/rubber-conveyor-belt-market
Browse More News:
https://www.marketwatch.com/press-release/hermetic-reciprocating-refrigerator-compressor-market-key-driving-factors-and-challenges-opportunities-and-forecast-insights-by-2030-2022-07-08
https://www.marketwatch.com/press-release/conveyor-belt-market-research-report-analysis-by-competition-sales-revenue-market-size-2021-to-2027-2022-07-08