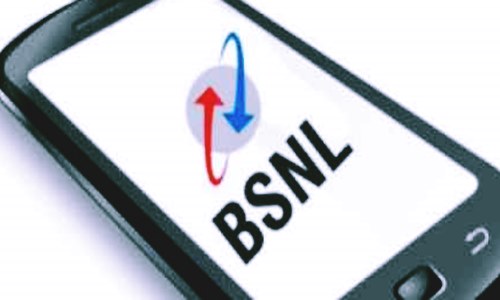 Bharat Sanchar Nigam (BSNL), India's fourth largest telecom operator, would assess network security concerns before it decides to extend the contract with China's ZTE to set up a 5G network in India. According to records, BSNL and ZTE, the world's fourth biggest telecommunications vendor, had signed a memorandum of understanding in September 2017 to collaborate for research and knowledge sharing on 5G wireless technology.
Anupam Shrivastava, chairman of BSNL, stated that in case there are any threats to the network, the company will not be selecting telecom network equipment from Chinese companies for rolling out 5G. A cautious decision regarding the network equipment will be made before 5G is rolled out in India as telecommunications technology needs to be protected, he added.
Shrivastava also said that if no risk is associated, technology advancement should be adopted from wherever it is available. Major telecom equipment manufacturers, apart from ZTE, who are bidding for 5G business in India include Nokia, Huawei, Samsung and Ericsson. Although the reports indicated BSNL's concern over security for ZTE's equipment, no mention was made about Huawei.
China-based Huawei, the largest telecom vendor in the world, has apparently been banned from supplying 5G equipment in Australia owing to allegations it has links with China government. It has also met with considerable criticism in the U.K. market, besides loosing substantial business in the U.S. On the other hand, Nokia and Ericsson have recently signed significant 5G equipment deals with T-Mobile in the U.S.
ZTE had earlier issued a statement according to which it expects to record a net loss in the first half of 2018, as it paid a hefty fine to have a U.S. ban on its component supplies lifted. ZTE's preliminary estimates indicated a net loss of 7-9 billion yuan or US$1.05-1.34 billion for the January to June period, compared to a 2.3 billion yuan profit achieved in the previous year.