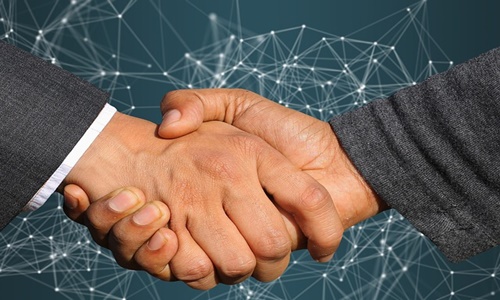 Bharat Petroleum Corporation Limited (BPCL)-Bhabha Atomic Research Centre (BARC) collaboration may reportedly bring down the prices of alkaline electrolysers to half, according to Bharat L Newalkar, Chief General Manager for R&D at BPCL.
Currently, an alkaline electrolyser is priced around $800 per kW, claimed Newalkar during a recent plant visit.
For the unversed, BPCL and BARC joined forces in 2021 for scaling up alkaline electrolyser technology to facilitate the production of green hydrogen.
As per the Head R&D of BPCL, Ravi Kumar V, BARC has introduced a very niche technology to produce cost-effective electrolysers.
Ravi stated that BARC, recently adopted Newtrace, a startup for developing affordable electrolysers on efficient ways to store and transport green hydrogen.
Electrolysers are crucial components deployed in the creation of green hydrogen as they help separate water into hydrogen and oxygen.
In fact, green hydrogen is the resulting product of electrolysers fueled by renewable energy.
By 2040, BPCL has pledged to reach a net-zero goal for Scope 1 & 2 emissions. While scope 2 emissions are indirect greenhouse gas (GHG) emissions caused by the purchase of energy sources, like electricity utilized for the business, scope 1 emissions are direct greenhouse gas emissions that occur at the source and are under the control of the firm.
Furthermore, the state-owned oil marketing firm is intending to meet the power requirements for its refineries through renewable energy sources.
It has also been disclosed that BPCL has refineries at Kochi, Mumbai, and Bina in Madhya Pradesh.
The National Green Hydrogen Mission was launched by the government in January 2023 with an initial investment of Rs 19,744 crore with the goal of developing green hydrogen generation in India. Of this, Rs 17,490 crore (88.6%) has been set aside specifically to encourage the production of green hydrogen and electrolysers, while Rs 400 crore has been set up for research and development.
Besides this, Rs 1,466 crore would be dedicated to pilot projects while Rs 388 crore is aimed at other mission components.
Source Credits: https://www.moneycontrol.com/news/business/bpcl-and-barcs-collaboration-can-halve-cost-of-alkaline-electrolysers-official-10690801.html