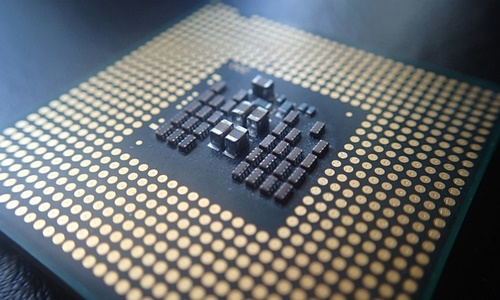 Amid the ongoing semiconductor shortages and disastrous impacts on the production of cars, appliances, personal computers and power tools, German parts supplier, Robert Bosch GmbH will reportedly invest an extra €400 million ($467 million) for expanding its chip manufacturing facilities.
Apparently, the increased spending, scheduled for 2022, will be used to expand operations at the company's wafer fabrication facilities in Dresden and Reutlingen, Germany, as well as its semiconductor component unit in Penang, Malaysia.
Sources confirm that most of the money will go towards expanding the Dresden facility's manufacturing capabilities. In fact, the facility was established there in June at a cost of €1 billion ($1.2 billion), which was the single-largest investment in company history.
The factory makes 300-millimeter wafers, which are larger and contain more individual chips.
In 2022 and 2023, over €50 million will be spent in Reutlingen, where the business has been manufacturing semiconductor components since 1970.
It has been reported that Bosch will increase its cleanroom in the facility by more than 4,000 sq mts (approximately 43,000 sq ft), bringing the total to 14,500 sq mts (156,000 sq ft), where silicon wafers are converted into semiconductor chips.
Bosch will build a new semiconductor testing facility in Penang, and it will start operating in 2023. Initially, the testing facility will be about 14,000 sq mts (150,696 square feet). On the Penang strip, the corporation does have the space; it is more than 100,000 sq mts. The company intends to eventually develop the entire area.
As per sources, the significant expenditure comes at a time when automotive executives and industry analysts predict that the ongoing shortage of semiconductors will continue into the next year. In their respective third-quarter results calls this week, executives from Ford Motor Company and General Motors informed investors that they anticipate the shortages to continue into 2022 and potentially even 2023.
Source Credits: https://techcrunch.com/2021/10/28/bosch-boosts-investment-semiconductor-chip-capacity/?guccounter=1&guce_referrer=aHR0cHM6Ly93d3cuYmluZy5jb20v&guce_referrer_sig=AQAAAH77FLfp-UFIhZeKULuI75YDLaQAdZMy8tf0JEGBRSugnwSVAN2D2JfpfhzVUjHovh79SY7s86dXRGCvZ4BJCvEoaFBIORMHVyvPC13aF2ednvf2nCGebodkzPwix0UUCL5XHipJu07utJJNXuv42p1-DS_zy1vfZKucR7MP3U90