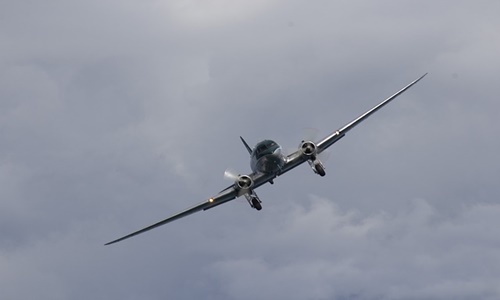 French software developer, Dassault Systèmes, has reportedly announced that aviation startup, Blue Spirit Aero, will be using its 3DEXPERIENCE platform on the cloud to expedite the development of its hydrogen-powered light electric aircraft and further the certification of clean aviation.
The aircraft, named Dragonfly, is based on the aviation firm's patented electro-propulsive technology designed for clean performance, and hopes to achieve the certification needed for starting services in 2026.
Blue Spirit Aero has leveraged Dassault Systèmes' Reinvent the Sky solution, based on the 3DEXPERIENCE platform, to finish the detailed 3D design of the aircraft's shapes, and tested and validated its energy, structure, and aerodynamics performance.
With the platform's virtual environment on the cloud, Blue Spirit Aero, was able to form its internal processes and simplify communication between experts for better decision-making and complete traceability.
Olivier Savin, Founder and CEO, Blue Spirit Aero, stated that utilizing the 3DEXPERIENCE platform for developing its aircraft ensures that the company is relying on a single platform for all aspects of product development, which gives credibility to each milestone it achieves.
Savin commented that the startup can show its potential employees, suppliers, partners, investors, regulators, and customers viable hydrogen solutions can be developed with the same software which was utilized in making possible the most technologically advanced commercial airliners.
David Ziegler, VP of Aerospace & Defense Industry, Dassault Systèmes, commented that Blue Spirit Aero is a hydrogen-economy-focused startup that shares its vision of achieving a more sustainable aviation industry.
Ziegler explained that the 'Reinvent the Sky' and the scalability that the cloud offers will allow the startup to deploy new capabilities in the future, reduce costs, and optimize program execution, which he believes are necessary for paving the way for certifying a new category of vehicles.
Regulators have been working on establishing certification processes for solutions related to disruptive hydrogen technologies, and Blue Spirit Aero will help further it by utilizing the 3DEXPERIENCE platform to showcase such solutions' feasibility.
Source credit: https://www.businesswire.com/news/home/20221102005835/en/Blue-Spirit-Aero-Accelerates-the-Development-of-Its-Hydrogen-Powered-Aircraft-with-Dassault-Syst%C3%A8mes