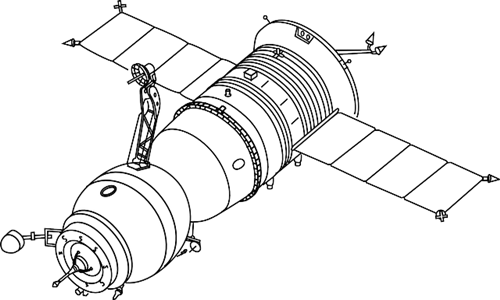 American aerospace company Ball Aerospace has reportedly signed a Memorandum of Understanding (MOU) with data storage giant Seagate® Technology Holdings plc and its affiliate Seagate Federal, Inc. This MOU is geared towards collaborating on data storage and processing technology in space.
Mike Gazarik, Vice President of Engineering at Ball Aerospace, cited that on-orbit, high-density storage solutions are needed to fulfill new mission requirements, essentially space-ready storage that functions and acts as terrestrial storage.
For that, the firm decided on collaborating for a proof-of-concept solution by leveraging its expertise in designing and creating space systems and Seagate's extensive expertise in data storage.
Under this collaboration, lab and on-orbit demonstrations are planned to test the data storage concept, which would include technology developed by Seagate to support the testing of space memory built on payload developed by Ball Aerospace.
Ed Gage, VP of Seagate Research, said that the firm is looking forward to the collaboration and testing of its storage concept for Low-Earth Orbit satellites.
Gage stated that the company considers space to be the next market for data growth, supported by high-capacity, secure, and low-cost storage devices. As an industry leader with over 40 years of expertise, it can solve varied challenges of space systems that store huge amounts of data.
Seagate develops the datasphere, which helps maximize the potential of creating precision-engineered mass-data storage and management solutions while focusing on sustainable partnerships.
Jon Trantham, Principal Technologist at Seagate, has cited that, through this collaboration, the company is targeting to harden portions of design cost-effectively to design more reliable data storage products for aerospace applications.
Mike Moritzkat, CEO of Seagate Government Solutions, has commented that the space industry is undergoing major changes amid an increasing number of satellites and decreasing launch costs.
He further stated that high-efficient storage will boost the advancement of the Low-Earth Orbit space infrastructure. Notably, Seagate's recent collaboration with Ball Aerospace will address the growing need for space-based storage.
Source credit: http://parabolicarc.com/2022/08/17/ball-aerospace-and-seagate-to-collaborate-on-data-storage-in-space/