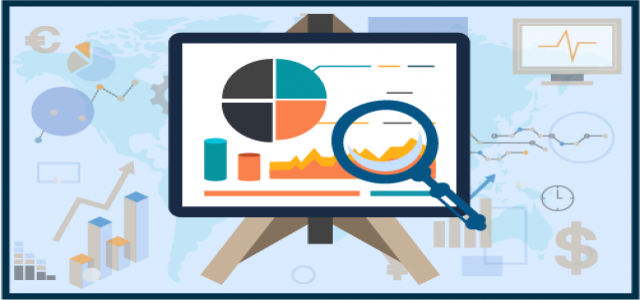 The network security dominates the automotive cybersecurity market and is projected to generate a market revenue of USD 236.4 million over the forecast timescale. The in-vehicle networks carry a variety of personal and operational identifiable information such as microphone recording, location, and call and navigation history, due to which protecting the data and messages over the network bus is important for privacy and operational security.
The passenger/consumer vehicles held 89.9% of the market share in 2017 and are projected to dominate the automotive cybersecurity market over the forecast period. Cybersecurity plays a key role for consumers when they are purchasing the vehicle due to which various automotive manufacturers are working toward making cybersecurity a priority by adopting multi-layered security approach. Tier 1 companies and OEMs are using comprehensive solutions by combining innovative technologies and cybersecurity services, addressing the security challenges in connected passenger vehicles. For instance, in June 2018, Baidu and Ford entered into a strategic partnership to infuse AI in in-car infotainment services. This partnership will provide a platform enabling features, such as image and voice recognition, to personalize the consumer experience for car owners.
Request for a sample copy of this research report @ https://www.decresearch.com/request-sample/detail/2714
Automotive Cybersecurity Market is projected to surpass USD 837.1 million by 2024.
The communication application in automotive cybersecurity market is projected to reach USD 231.4 million by 2024 due to the various innovations in the automotive communication technology which include short-range communication, V2V, V2I, and vehicle to internet communication with the aid of embedded modems and Bluetooth-paired smartphones. As these devices are highly prone to cyber-attacks, it is essential to maintain secure communication between these devices and automobile's interior ECUs. Hence, various automotive and software security providers are entering into strategic partnerships and collaborations to enhance the vehicular communication systems' safety and security. For instance, in January 2018, Honeywell entered into a memorandum of understanding with LG Electronics to develop an automotive software and infrastructure to address the rising risk associated with the connected vehicle technology. This collaboration will provide the automotive manufacturers enhanced cybersecurity solutions for communication within the vehicle and increasing safety for external communication through satellite and cellular connectivity.
The automotive cybersecurity market to grow rapidly due to growing advent of telematics and cellular network in the automotive sector. The next-generation cars can make use of 5G networks to bring about communication with other vehicles and on-road sensors to shorten travel times, avoid collision, and reduce fuel consumption. These upcoming 5G networks are creating tremendous growth opportunities for the manufacturers of autonomous vehicles operating in the fields of data processing, management, and driver safety. It is expected that by 2022, autonomous vehicles will upload around one terabyte of vehicle data to the cloud per month as compared to about 25 gigabytes uploaded from connected cars in 2017. Hence, manufacturers and communication service providers need to ensure the safety of the vehicle against malicious attackers and take advantage of the benefits offered by these high-end connected vehicles.
Connected vehicles offer various benefits such as better communication between vehicles, real-time traffic information, navigation, in-car infotainment, and enhanced fuel efficiency. However, as the vehicles become increasingly connected and automated with the outside environment, they tend to suffer higher cybersecurity threats. The hackers can get access to the vulnerabilities of the connected vehicle leading to the disclosure of the traveler's personal information pertaining to his trip, financial condition, location, and other details. For instance, in February 2016, substantial security flaws were discovered in Nissan's LEAF electric car. The vulnerabilities that were detected could enable hackers control the car's features, such as internet browser, air conditioning or heating, and access information about the vehicle's recent trips from any part of the world. Hence, protecting the connected vehicles from the rising vulnerabilities is of crucial importance.
Automotive cybersecurity market is growing rapidly due to the rising advent of smart transportation systems. Smart transportation systems combine various innovative information and communication knowhows to form a network of systems, contributing to regulating traffic and changing the way users, organizations, and governments deal with transportation. Hence, automakers are developing ground-breaking technologies, making the trucks and cars safer than before. Connected and autonomous vehicles are the prominent examples of this pioneering technology.
Request for customization @ https://www.decresearch.com/roc/2714
Moreover, network protocols, such as Local Interconnect Network (LIN), Controller Area Network (CAN), automotive Ethernet, FlexRay, Wi-Fi, 5G network, Bluetooth, and Dedicated Short-Range Communication (DSRC), also aggravate cybersecurity threats. Therefore, it is important to adopt improved security techniques by interacting with security-enhanced network protocols to provide authenticity, integrity, and reliability of transmitted data.
The companies functioning in the automotive cybersecurity market are investing in research and development strategies aimed at bringing about innovations in the automotive cybersecurity solutions. Some of the major vendors operating in the automotive cybersecurity market are Audi, BMW, Ford, Honda, Nissan, General Motors, Volvo Car Group, Volkswagen, BT Security, Cisco Systems, Lear Corporation, Symantec Corporation, Argus Cyber Security Ltd., Intel Security, Arilou Technologies Ltd., Continental AG, and Karamba Security.
Europe automotive cybersecurity market is witnessing a fast growth rate and is projected to reach USD 224 million by 2024. Germany dominates the European automotive cybersecurity market as it is the home to some of the leading automobile manufacturers including Ford, Volkswagen, BMZ, Audi, Mercedes-Benz, Opel, and Porsche. These companies are working with various software cybersecurity providers to increase the security offering aimed at maintaining passenger safety while traveling. For instance, in 2016, Volkswagen collaborated with three Israeli cybersecurity experts to establish an automotive cybersecurity company aimed at making vehicles and their ecosystem highly secured against cyber-attacks. Furthermore, the governments are also investing funds and implementing stringent regulations to improve their automotive offerings. For instance, in 2015, the UK government announced a funding of USD 264 million in its budget for R&D activities for developing connected mobility solutions.
Related Reports: -
Legal Process Outsourcing (LPO) Market: https://www.prnewswire.com/news-releases/legal-process-outsourcing-market-to-cross-30-bn-by-2027-global-market-insights-inc-301312058.html
Pet Tech Market: https://www.globenewswire.com/en/news-release/2021/05/20/2233046/0/en/Global-Pet-Tech-Market-revenue-to-hit-20-Bn-by-2027-Global-Market-Insights-Inc.html