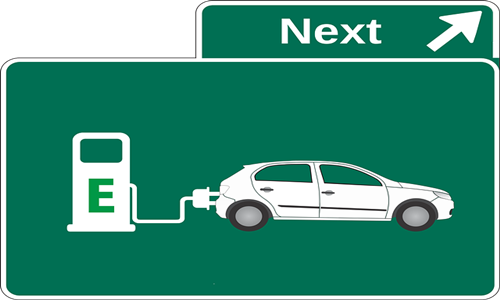 Atlante, a subsidiary of energy storage and e-mobility company NHOA Group, has reportedly been awarded €22.7 million ($22.6 million) in funds by the European Union to set-up an EV charging infrastructure across the bloc.
According to reports, the financial aid comes under Connecting Europe Facility (CEF) Transport, a funding program aimed at supporting the European transport infrastructure.
Supposedly, 24 projects have been selected by the Alternative Fuels Infrastructure Facility (AFIF), which was approved by the EU Member States earlier this week. The European Climate, Infrastructure and Environment Executive Agency (CINEA) began preparing grant agreements with project beneficiaries, which includes Atlante.
The EU will be offering a total of €292.5 million ($292 million) to 24 projects across the continent, such as installing EV charging stations, deploying hydrogen refueling stations, and electrification of ground handling services at airports.
Atlante has been awarded two projects for the overall installation of 215 EV fast-charging stations. Out of these, 70 will be in Italy, 55 in Spain, 55 in France, and 35 in Portugal, covering all countries under the firm's geographical perimeter.
Atlante stated that the creation of a fast and ultra-fast charging network is necessary for enabling EV drivers to charge their vehicles in minutes and not hours, and free them from charging anxiety.
With the grant, Atlante will be able to accelerate its plans which will offer concrete options to current and future EV drivers. The 215 EV fast-charging stations included in the project will also consist of over 700 fast-chargers along with the electrification of 1,400 parking slots.
These stations will be powered by 100% renewable energy, having on-site battery storage for managing peak hours, along with on-site/off-site solar energy production. On completion, the 1,400 points of charge will be integrated with the national grids. Atlante worked together with Free2move eSolutions, a joint venture between Stellantis and NHOA, for developing the underlying technology platform.
The fast-charging stations can be accessed by people having reduced mobility, will be open 24/7, and are compatible with all charging standards and e-mobility service providers.
Source credit: https://www.businesswire.com/news/home/20220914006005/en/NHOA-Atlante-awarded-%E2%82%AC23-million-EU-funds-to-install-over-1400-EV-fast-and-ultra-fast-points-of-charge-in-Southern-Europe