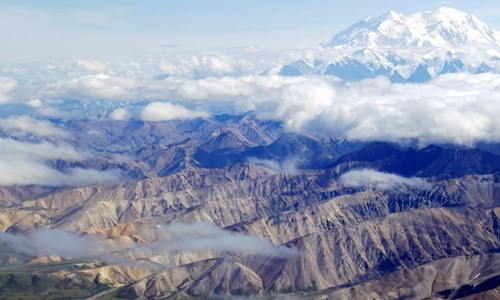 The UAE Ministry of Climate Change and Environment has reportedly joined hands with the International Renewable Energy Agency and Khalifa University of Science and Technology to launch a new AI laboratory that would monitor climate change.
Sources claim that the lab will be utilized to detect locations with concentrated solar energy and examine the levels of air pollutants in the country. The lab will consist of three main systems including real-time maps of solar photovoltaic locations in the UAE, marine environment monitoring system, and environmental monitoring system.
Dr Thani bin Ahmed Al Zeyoudi, Minister of Climate Change and the Environment, was reportedly quoted saying that the unveiling of AI laboratory is in line with UAE's Artificial Intelligence strategy. The ministry intends to protect the local environment by accurately monitoring and analyzing available information that would aid decision making based on the latest global technologies, Al Zeyoudi added.
As per the press release of the UAE Ministry of Climate Change and Environment, the solar photovoltaic maps will help identify the best locations to install solar panels and will cater to an integrated system of solar plants. The environmental monitoring system functions through a series of mapping images that provide an hourly depiction of the concentrations caused by air pollutants, a three-day forecast of the levels of concentration for six main pollutant particles including carbon monoxide, sulfur dioxide, nitrogen dioxide, ground-level ozone and more. The system has a five-day model for estimating concentrations of pollutants with a diameter less than 2.5 micron.
The development of the marine environment monitoring system is intended to help predict the quality of marine water in the coastal regions of UAE. Data obtained daily from NASA and the European Space Agency satellites will help evaluate water quality off the country's coast. The system is also designed to predict current movements, track oil leaks to control water pollution and help to redirect the routes of tankers in the Gulf, reported sources.