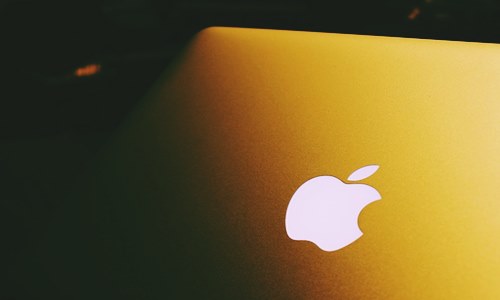 U.S. tech giant Apple Inc. has reportedly announced that its new Mac models would be integrated with ARM's custom-designed CPU chips, a move that would eventually replace the company's previously used Intel CPUs.
As per sources, the semiconductor manufacturer boasts of ambitious plans for its CPUs, promising to boost its processors' performance by more than 15 percent until 2020.
As per an official statement by the company, its attempt to enhance CPU performance would eventually surpass the well-known Moore's law, which states that the number of transistors in a dense processor chip doubles in every two years. In addition, the company predicts that its products are certain to outperform Intel's CPU chips by 2020.
Sources cite that ARM's graph shows a very promising trajectory for now. In the event the company fulfills its promise by maintaining its CPU price and efficiency, Intel is likely to face a fierce competition from ARM with regards to the deployment of its chips in laptops.
Apparently, ARM has already presented evidence that indicates its victory against Intel in the future. According to Engadget, ARM's recently launched Cortex-A76 stands to present stiff competition with Intel's 2.6 GHz Core i5-7300U. In addition, ARM anticipates its 2019 'Deimos' and 2020 'Hercules' models to further outperform that CPU.
ARM for the record, doesn't sell chips to tech giants like Apple, rather it designs its chips and sells its licenses. Apple, as per sources, designs its own custom CPU chips for its iPads and iPhones using ARM's technology as well, and apparently is proficient in maximizing its performance by taking advantage of ARM's tightly integrated software and hardware.
Experts claim that Apple is likely to face challenges by abandoning Intel's chips, chief among them being, windows compatibility, power, and software compatibility. Nonetheless, the company seem to be focused on finding a solution to these issues and would soon upgrade its Mac segment, state sources.